'Direct discrimination': EU court advocate backs Muslim woman fired for wearing headscarf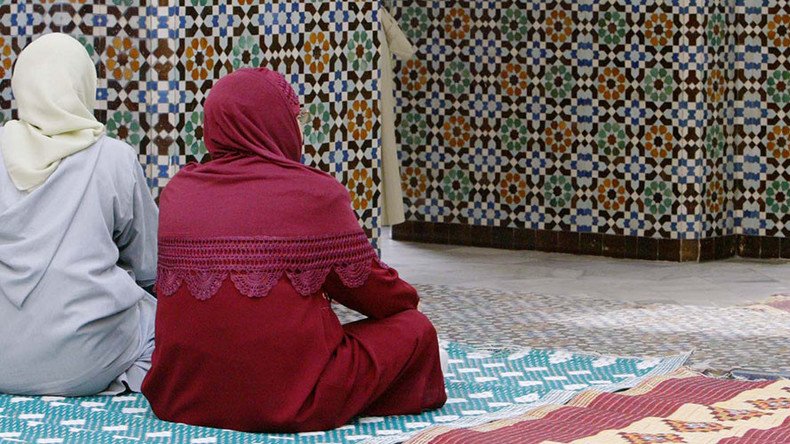 A Muslim woman in France who was fired for refusing to remove her headscarf should have been allowed to cover her head at work, a legal advisor to the EU's top court has stated, adding that the request amounts to "unlawful direct discrimination."
"There is nothing to suggest she was unable to perform her duties as a design engineer because she wore an Islamic headscarf," Advocate General Eleanor Sharpston said in a written opinion on Wednesday, as quoted by Reuters.
The case arose in 2009, when Asma Bougnaoui was asked by her employer, Micropole SA, to remove her headscarf when dealing with clients. When she refused, she was fired.
The worker took the case before a French court, which referred it to the European Court of Justice (ECJ).
Although companies can impose strict rules for appearance if it is a "genuine and determining occupational requirement," Sharpston said it was hard to see why the restriction was valid in this particular case.
While opinions offered by advocates general are advisory, the ECJ generally follows their advice in drawing up its final ruling. An ECJ ruling is binding on member states.
Sharpston's statements come just one week after a Muslim law trainee in Germany won the right to wear a headscarf at work when a court ruled that there was no legal basis for the state of Bavaria to prevent her from doing so. However, State Justice Minister Winfried Bausback has said the regional government will appeal the decision.
Meanwhile, Austria's Supreme Court has ruled that employers are allowed to ban face veils if they prevent communication and interaction between employers, employees, and clients.
The Austrian ruling came after a Muslim woman was sacked from her job for telling her bosses that she wanted to wear a full face veil in the future. She also accused her boss of making discriminatory comments, including a remark joking that she was carrying out an "experiment in ethnic clothing," The Local reported.
Although the Supreme Court agreed that her boss' comments were likely discriminatory, it upheld the employer's right to ban face veils, stating that leaving the face uncovered is one of the "undisputed basic rules of communication" in Austria.
The court also ruled that the woman's "stubborn" refusal to comply with her employer's rules meant it was not discriminatory to dismiss her. She was awarded €1,200 (US$1,329) of the €7,000 ($7,758) that she had been seeking.
The debate surrounding female Muslim clothing has been ongoing in Europe for some time now. In May, a Danish education center told six students that they could no longer attend classes unless they removed their face veils. Burqas and face veils have also been banned in parts of Switzerland and Italy, and both Belgium and France have placed nationwide bans on wearing face veils and burqas in public.
You can share this story on social media: