Boko Haram leader 'fatally wounded' in Nigerian air raid – report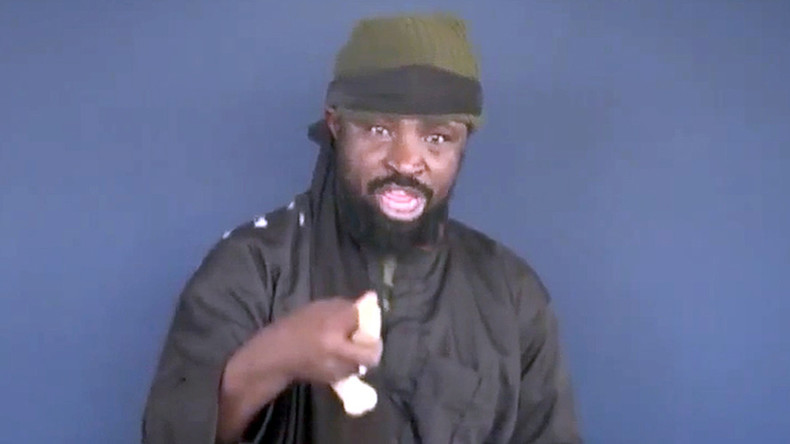 Nigeria says the leader of one of the deadliest terror groups in the world, Boko Haram, was fatally wounded in an airstrike carried out by the Nigerian military in its northeastern Borno State, according to media reports citing a senior official.
The Nigerian army has carried out a "most unprecedented and spectacular air raid" and "fatally wounded" Boko Haram leader Abubakar Shekau, read a statement released early on Tuesday by Colonel and Acting Director of Nigerian Army Public Relations, Sani Kukasheka Usman, according to the media.
The strike was reportedly carried out on August 19 in the village of Taye.
"In what one could describe as the most unprecedented and spectacular air raid, we have just confirmed that as a result of the interdiction efforts of the Nigerian Air Force, some key leaders of the Boko Haram terrorists have been killed while others were fatally wounded," Usman said.
"[At the time of the strike] the terrorists were performing Friday rituals."
This is not the first time the Nigerian army has claimed to have killed Abubakar Shekau – similar reports were made in 2013 and 2014.
In the latest video of Shekau, reportedly released in August, he threatened to carry out attacks in Abuja, Nigeria's capital.
Boko Haram is considered to be one of the deadliest terrorist organizations in the world, on par with Islamic State (IS, formerly ISIS/ISIL). According to the Global Terrorism Index, the group has actually killed more people than IS, murdering more than 6,000 people just last year.
In a 2014 raid on a secondary school in the town of Chibok, the terror group kidnapped 276 schoolgirls, of whom over 200 are still believed to be in captivity.
READ MORE: 'Deadliest terror group in the world': The West's latest gift to Africa