Recent terrorist attacks 'new' to elite German forces despite years of training – commander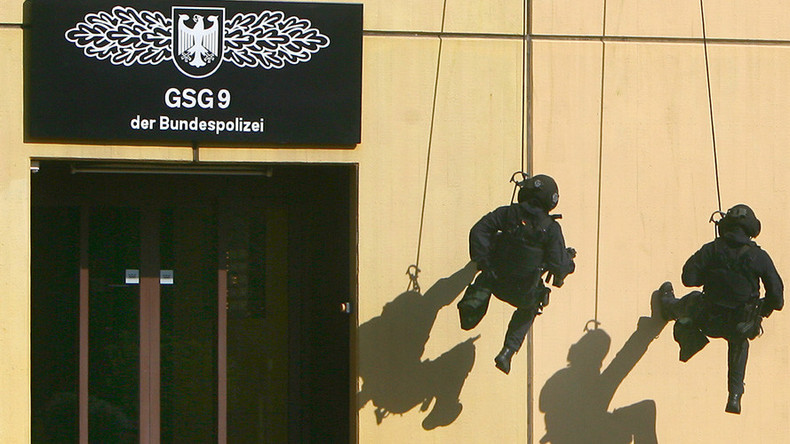 Terror attacks across Europe have made years of training undertaken by Germany's elite Special Forces outdated because their skills in dealing with hostage situations and organized crime are largely ineffective given the new challenges faced.
Combatting terrorism and lone-wolf attacks is becoming more and more demanding for the German Special Forces as they had been preparing for other types of threats before the Paris, Brussels and Nice assaults, Jerome Fuchs, the commander of GSG 9, told Bild magazine in an interview.
"Terrorists from the so-called Islamic State [IS, previously ISIS/ISIL] are acting very resolutely, so as a Special Forces unit we have to respond in a more decisive, straightforward and faster way," said Fuchs, who has been leading the elite counter-terrorism and hostage rescue group since 2014.
"And this is a new situation for us," he said, when asked if GSG 9 is ready to prevent such attacks from happening in Germany. "In GSG 9, we've been dealing for many years with [rescuing] hostages taken by terrorists or dangerous criminals."
He added his unit, which has long-standing relationships with the SAS, Delta Force, FBI Hostage Rescue Team and Israeli police counter-terrorist group Yamam, "had time to prepare, collect intelligence and data on [potential] perpetrators." Their training included drills in a compound built to simulate combat environment.
Read more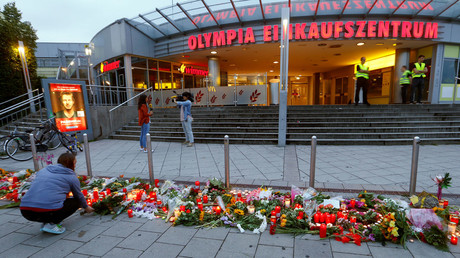 "But we don't have such capacities to [deal with] attacks similar to that in Nice, Paris or Brussels," Fuchs admitted.
"In such cases, we must arrive at the scene immediately, get our teams moving in as fast as possible and stop terrorists," he explained. "This is the mode of operation that our forces must adopt."
Germany had not been affected by a major terrorist attack until this month. Despite the national intelligence services receiving numerous tip-offs suggesting that IS militants could infiltrate the country as refugees, in the space of a week this month, a series of deadly attacks took place across the country.
Last Sunday, a 27-year-old Syrian man who had been denied asylum detonated an improvised explosive device in a Bavarian town of Ansbach, injuring at least 12 people. In a separate case, another Syrian asylum seeker killed one person and injured five others in a machete attack in Reutlingen.
READ MORE: Terrorized state: The week of attacks that shocked Germany (PHOTOS)
The deadliest attack so far took place in Munich, where an 18-year-old gunman killed nine people and injuring 35 others. Police said he had no links to IS but was inspired by Norwegian far-right mass murderer Anders Breivik.
The GSG 9 was scrambled shortly after the shooting started, but the "situation was at first unclear," Fuchs said. Although the gunman committed suicide without being neutralized, he claimed "GSG 9 has accomplished its mission and supported the Munich police in a professional way."
GSG 9 or Border Protection Group 9 was created shortly after 1972 Munich Olympics when the Palestinian terrorist organization Black September killed two Israeli athletes in the Olympic Village and nine more during an unsuccessful hostage rescue operation.