Terrorized state: The week of attacks that shocked Germany (PHOTOS)
Four violent attacks against the public in Germany in a matter of just one week have left the country stunned and fearful that another incident could take place anywhere and at any time. German officials have said that attacks will only intensify.
Ansbach blast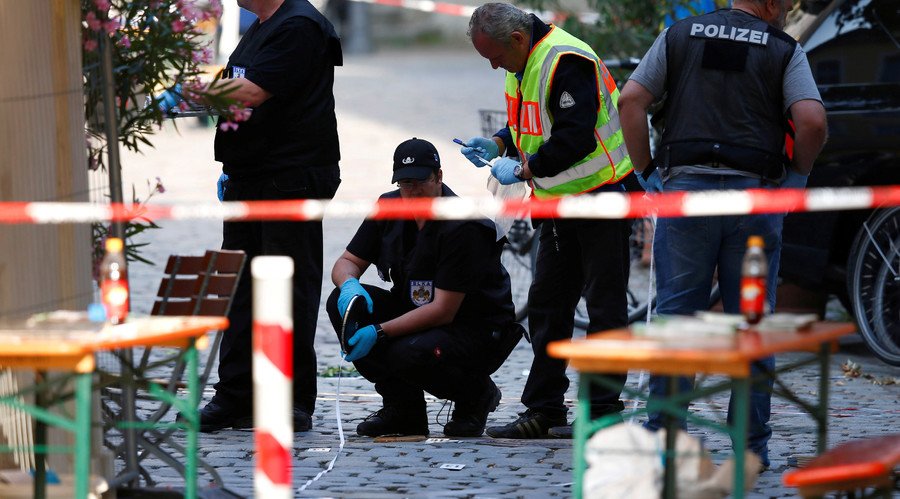 The latest attack took place on Sunday in the Bavarian city of Ansbach, where a 27-year-old Syrian who had been rejected asylum set off a bomb reportedly containing metal fragments designed to maximize injuries. The blast from the improvised device, hidden in a backpack, killed the bomber and injured at least 12 people. The man reportedly tried to initiate the explosion twice, also trying to enter a music festival where about 2,500 people were gathered. After being denied entry to the event, the man blew himself up in front of a nearby restaurant.
"My personal view is that it is unfortunately very likely that a real Islamist suicide attack took place here," German newspaper Die Welt quoted Bavarian Interior Minister Joachim Herrmann as saying.
Reutlingen machete attack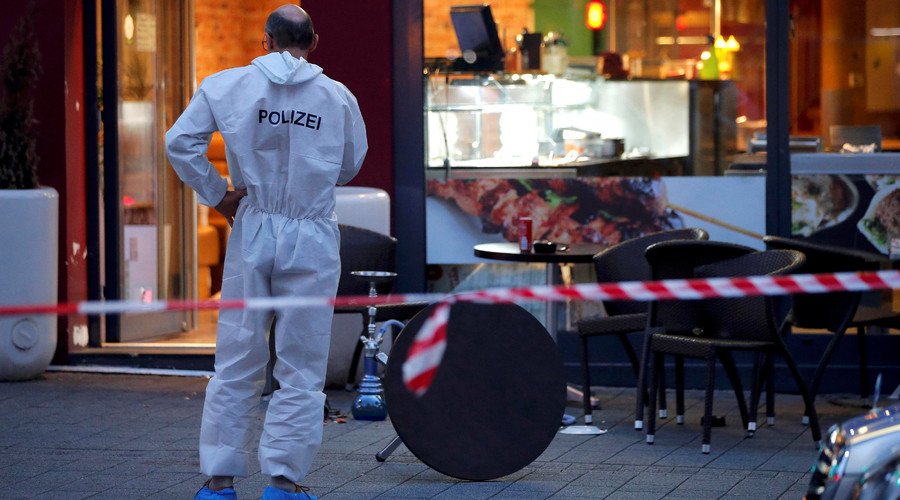 Another Syrian asylum seeker, aged 21, killed one person and injured five others in a machete attack earlier on Sunday in the German town of Reutlingen. The suspect, who allegedly acted out of jealousy, was arrested by police.
Munich mass shooting
On Friday July 22, an 18-year-old Iranian-German went on a shooting rampage at the Olympia mall in Munich, killing nine people and injuring 35 others with an illegal Glock gun bought through the darknet – the unregulated area of the internet.
Police officials said that the Munich gunman had an alleged psychiatric disorder and had no connection to Islamic State (IS, formerly ISIS/ISIL). He was inspired by killing sprees that took place in the past, mainly by Norway's far-right mass murderer Anders Breivik's attack in 2011, also on July 22. The Munich gunman committed suicide before police managed to arrest him.
It took almost 24 hours for Chancellor Angela Merkel to react to the Friday shooting in Munich, with the German leader offering her condolences to the victims and their families.
Wurzburg train attack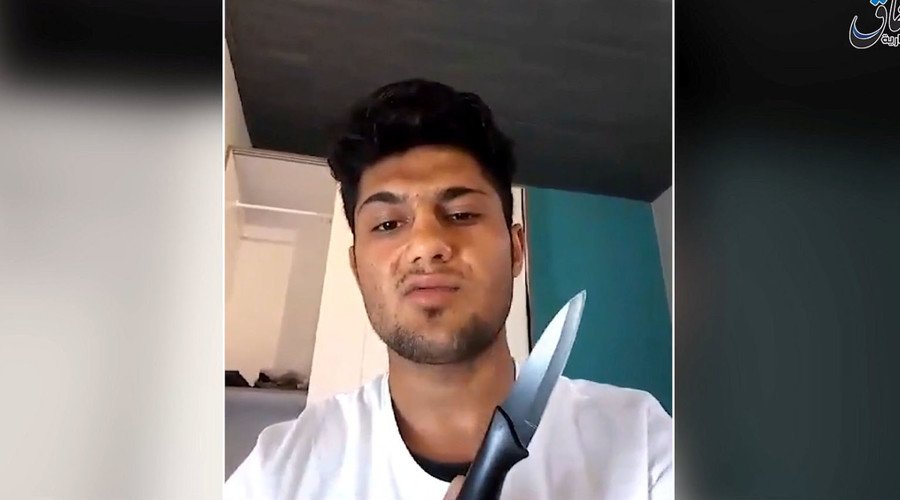 On Monday July 18, a 17-year-old "unaccompanied minor" of Afghan origin armed with an axe and a knife attacked train passengers in Wurzburg, central Germany, injuring several people, some critically. The suspect was shot dead by police while trying to escape the crime scene. Islamic State later claimed responsibility for the attack.
More to come?
German Interior Minister Thomas de Maiziere said that more attacks could be expected.
"The entire EU, with Germany its focal point, is the target of international terrorism. Therefore I've been saying for some time now that we're in a serious situation and we have to expect attacks by small groups of radicalized lone operators in Germany," de Maiziere said.
German journalist and international affairs expert Michael Opperskalski told RT that more attacks are likely to take place in cities such as Berlin, Frankfurt and Cologne – where the situation with migrants is particularly tense – unless decision-makers in the government change their position.
"The present government [of Chancellor Angela Merkel] needs a complete U-turn in their policy on refugees," Opperskalsk said, stressing that the situation is complex and that different scenarios should be considered when addressing it. Germany's extreme right-wing could be using the situation to its own ends, too, the journalist added.
Germany has become home for hundreds of thousands of migrants in the past year, encouraged by the country's refugee-friendly policies.
Since January this year, over 200,000 migrants have arrived in the country. Four out of five did so without a passport.
In 2015, more than 1.1 million asylum seekers came to Germany.
So far, reportedly only around 30,000 of them have managed to find jobs.
Angela Merkel has long spoken of the need to help all people who are fleeing violence in their native countries, but her views have begun to shift somewhat.
"Those who flee misery, war, political oppression – we're responsible for helping them, whether we want to or not," the chancellor said, also finally admitting that terrorists could be among the refugees arriving to Germany.
"There are a number of terrorists who grew up in Europe, in Germany as well, who were then trained in Syria and came back, in part, even using the refugee flow to smuggle in terrorists," Merkel said.
Germany's intelligence services have been warning of terrorists among the refugees coming into the country for months, Frank Hansel, of the Alternative for Germany party, told RT, "due to the uncontrolled mass immigration Mrs Merkel permitted and allowed."
"I do not see a U-turn" in German government's attitude towards asylum seekers, Hansel said, adding that a change in the entire approach towards mass migration is needed. "Just some words are not a strong indication of a U-turn that we do really need."
Chancellor Merkel's 'open door' policy is linked to the growing backlash against refugees in Germany, with right-wing marches being a regular sight in German cities. The anti-immigrant and anti-Islam movement known as Pegida (Patriotic Europeans against the Islamization of the West) has been gaining momentum.
In January, Bavarian governor Peter Dreier sent a bus full of refugees to Berlin, fulfilling his promise to make Merkel personally responsible for the high number of asylum seekers sent to his town above the agreed quota.
You can share this story on social media: