Attack in Nice matches calls by terrorist groups, says prosecutor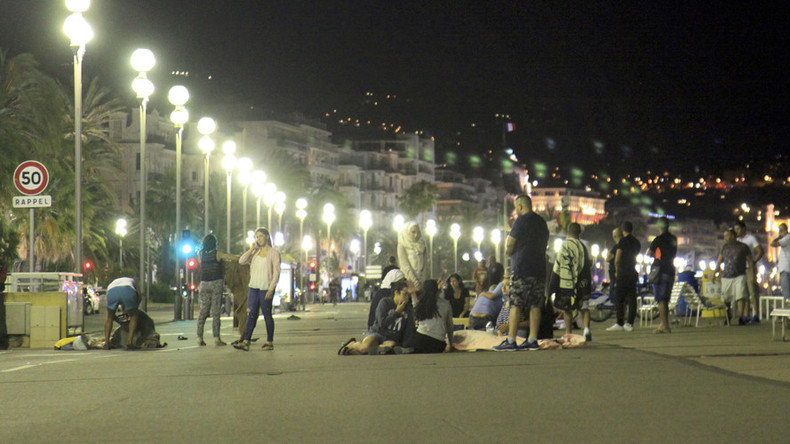 Despite nobody claiming responsibility for the deadly truck attack in the French resort of Nice on Thursday, in which 84 people were killed, the crime bears the hallmark of an of Islamist terrorist organization, a Paris prosecutor said.
"It is unknown whether he had any links to terrorists," prosecutor Francois Molins, said at a press conference. The investigation "will try to determine whether he benefited from accomplices [and] will also try to find out whether Mohamed Laouaiej Bouhlel had ties to Islamist terrorist organizations."
"Although yesterday's attack has not been claimed, this sort of thing fits in perfectly with calls for murder from such terrorist organizations," Molins said.
Read more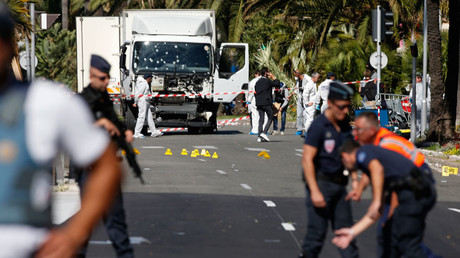 The tragedy in Nice became the third major terror attack, which rocked France in less than two years.
On January 7, 2015, two Islamist gunmen stormed the headquarters of the controversial satirical magazine Charlie Hebdo, killing twelve people and injuring twelve before escaping.
On November 13, a series of synchronized terror attacks by gunmen and suicide bombers took place in Paris and Saint-Denis, a northern suburb of the capital, taking 130 lives.
READ MORE: French diplomatic missions in Turkey closed until further notice over security concerns
The responsibility for both attacks was claimed by Islamic State (IS, Daesh, formerly ISIS/ISIL) terror group, who said they were retaliation for French involvement in airstrikes in Syria and Iraq.
The Nice attack suspect, who plowed his truck through a crowd during fireworks display at France's Bastille Day celebrations, was identified as a 31-year-old divorced father of three of Tunisian origin.
He was known to the police for petty crimes, but not for his links to radical Islam. Neighbors said the man was solitary, but didn't seem "overly religious."
According to the prosecutor, Bouhlel's ex-wife was taken into custody by the police following the incident.
He also said that the attacker fired several shots at the police before being gunned down by the officers. A pistol and various fake weapons were discovered in the truck's cabin, with a telephone and a computer later seized during a search at Bouhlel home.
Previously, the French officials said that the tragedy in Nice was a lone wolf terrorist attack.
84 people were killed and up to 200 received injuries in the attack, with Molins saying that "ten children and teenagers" were among those, who died.
The Tunisian prosecutor general has ordered a criminal investigation into Bouhlel, who was born in the country, but later picked up the French citizenship, a law enforcement source told Sputnik.
READ MORE:VIDEO: Heroic motorcyclist loses life in attempt to stop terror attack in Nice
The Nice attacker wasn't found to have any links with local extremists or any suspicious activity when he last visited Tunisia, the source stressed.
Bouhlel's brother has ruled out religious ground for the attack, saying that the family still refuses to believe that their relative committed such an act.
READ MORE: France's terror log: 230+ killed in attacks since 2015, more than previous century of terrorism
"We are depressed, no one from the family believes media reports. Mohamed couldn't commit it. He has not prayed, he is not religious and has not practiced religious rituals. I do not think that he has committed it on religious or extremist grounds," the brother told Sputnik.