European countries tighten security following Nice terror attack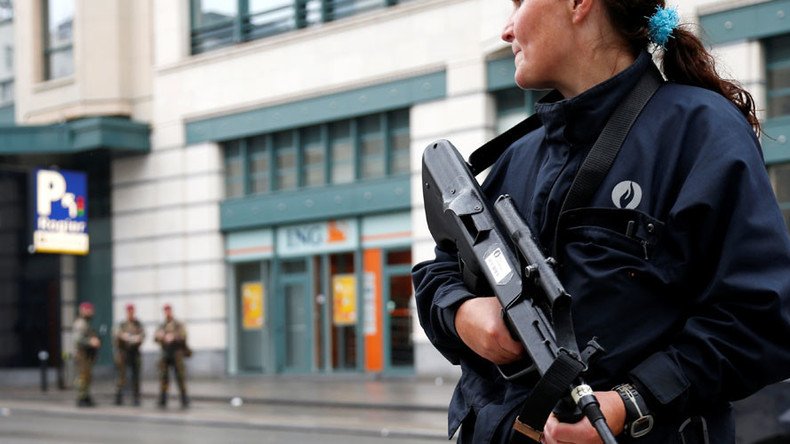 Countries across Europe are strengthening security following the Nice terror attack which claimed the lives of at least 84 people. It comes as France extends its state of emergency for an additional three months.
In a Thursday television address following the fatal attack, French President Francois Hollande announced that the current state of emergency, which was set to expire on July 26, would be further extended.
Now other European Union countries – including Belgium, the UK, Italy, Spain, Germany and the Czech Republic – are taking measures in an attempt to combat the threat of terror.
Belgian Prime Minister Charles Michel said following a morning meeting of the country's Security Council that additional "appropriate measures" would be taken for next week's National Day celebrations, scheduled to take place on July 21, AP reported.
"We have already taken a certain number of steps in connection with preparations for July 21, as you can imagine, and our security services are permanently evaluating the measures that are necessary,'' Michel said in a radio interview. "It's certain that our security services are going to include information resulting from this act committed last night in Nice in their analyses.''
Michel went on to state that the OCAM, an independent body that assesses the risk of an extremist attack in Belgium, is maintaining the country's threat level at 3 on a 4-point scale. In order for it to be raised, there must be "concrete and precise" information about an imminent attack, Michel said, adding that such evidence was not present.
He added that Belgian authorities had already considered the possibility of a vehicle being used as a method of attack on a large crowd.
The prime minister's statements come less than four months after suicide bombers killed 32 people in Brussels Airport and the city's subway. Brussels was also home to many of the attackers behind the terror attacks in Paris which killed 130 people on November 13, 2015. All of the attacks were claimed by Islamic State (IS, formerly ISIS/ISIL).
#Breaking: Germany, Italy and Spain announce they will re-impose border controls along shared borders with France following Nice attack-BFM

— i24NEWS English (@i24NEWS_EN) July 15, 2016
In the UK, Prime Minister Theresa May said that security officials are reviewing Britain's security situation.
"The threat level in the UK is already at severe, that means a terrorist attack is highly likely. Senior officials today will be reviewing what more we can do to ascertain if there is any further action we need to take, but our security services and our police are ever vigilant," May said.
London Mayor Sadiq Khan has said he will review the British capital's safety measures following the Nice attack. He added that the capital will "stand united" with France, stating that the "poisonous and twisted" terrorists would be defeated.
Khan went on to state that the UK's government crisis response committee, COBRA, will meet on Friday.
The Italian government has also told all local prefects and police chiefs to reassess current security measures and reinforce all "sensitive targets" following the Nice attack. Italy also said the country would reinstate checks along its border with France.
Interior Minister Angelino Alfano said that Italy's security alert remains on the second-highest level, just under that of being under attack.
Alfano recalled that IS had urged sympathizers as far back as 2014 to use "car jihad" to attack the West, adding that Italy had responded by closing traffic to the main boulevard leading to the Vatican during Pope Francis' holy year.
Spain's acting interior minister, Jorge Fernandez Diaz, said on Friday that the country would increase security in areas with high tourist activity, and at events where large numbers of people are expected to gather. He added that high levels of security put in place at the French border for the European Championship soccer tournament will remain in place.
The Interior Minister also stated that information gathered by Spanish and French intelligence suggested the attack was a jihadist act.
"It is a brutal attack which, despite not being yet claimed, looks like being part of the offensive of jihadist terrorism, a question on which our intelligence services coincide with the French services," he told journalists, as quoted by Reuters.
Meanwhile, Germany has announced it will strengthen border controls at airports, as well as at road and rail crossings into France.
"In coordination with the French security authorities the federal police are strengthening their control in the area of cross-border traffic into France," the German Federal Police said in a statement.
Further east, the Czech Republic's top police officer says security has been boosted at the airport in Prague, as well as at other international airports, train stations, and other locations where sports and cultural events take place.
At least 84 people were killed and around 100 injured in the terror attack in Nice on Friday, when a lorry drove into a crowd of people gathered to watch Bastille Day fireworks.
You can share this story on social media: