Moscow residents share 'post-apocalyptic' pics of night thunderstorm aftermath (PHOTOS)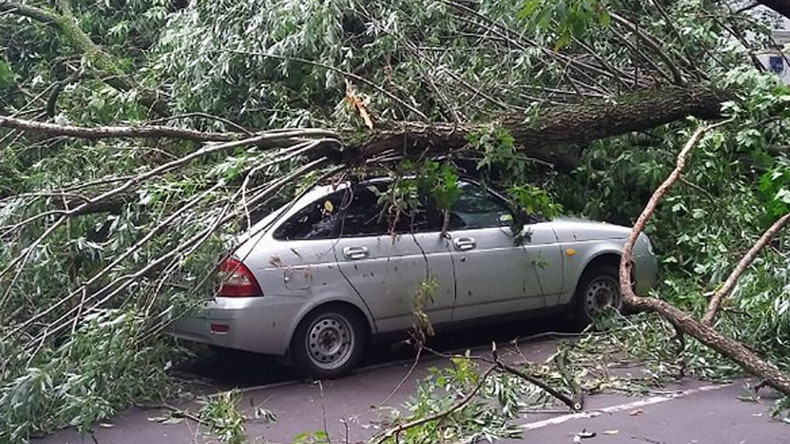 Uprooted trees, damaged cars, and huge pond-like puddles – that's what Moscow residents woke to after an unusually powerful thunderstorm hit Russia's capital overnight.
"Did you enjoy the small rain last night? ironically asked one user on Instagram, while others branded the storm a "tree-rain" because it ripped out many trees along with their roots.
Many Instagram users posted pictures of cars hit by fallen trees, often with comments such as "Luckily, it's not my car" or "Poor neighbor!"
The gusts of wind were so strong that even concrete lamp posts gave in to their force – as did street signs and billboards.
A powerful thunderstorm hit Moscow shortly before midnight on Wednesday, with heavy rain instantly flooding the streets. Hail and gale force winds were registered in the northwestern part of Moscow.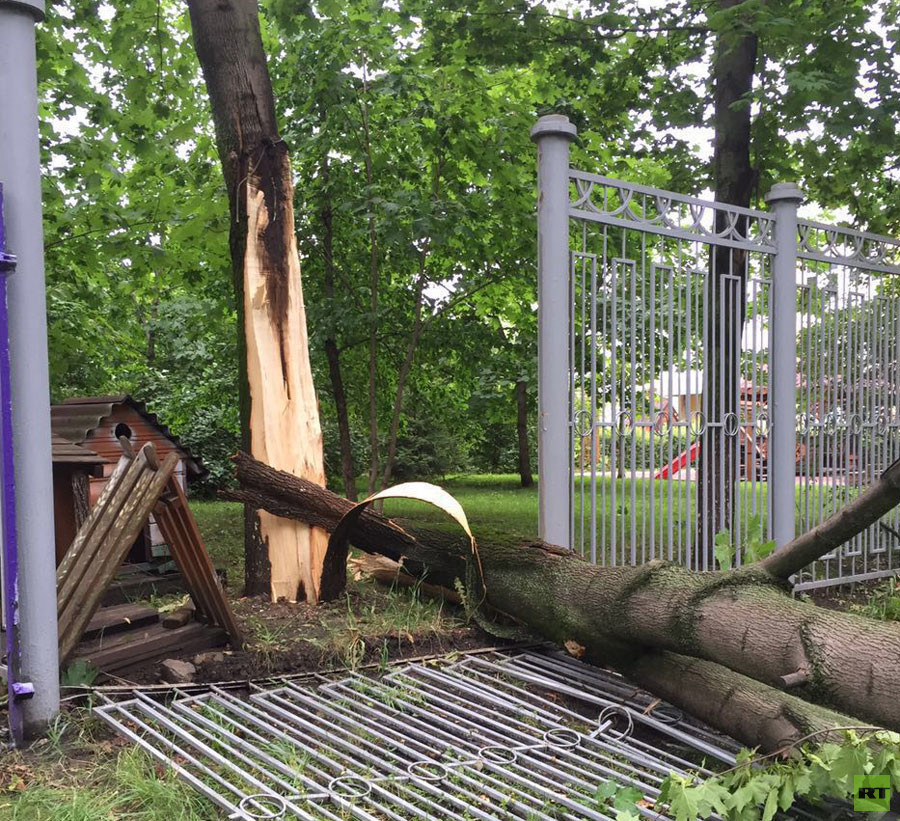 Massive torrents of water completely flooded several streets, as pedestrians had to literally wade through them. Some of the temporary rivers were reported to be over half a meter deep.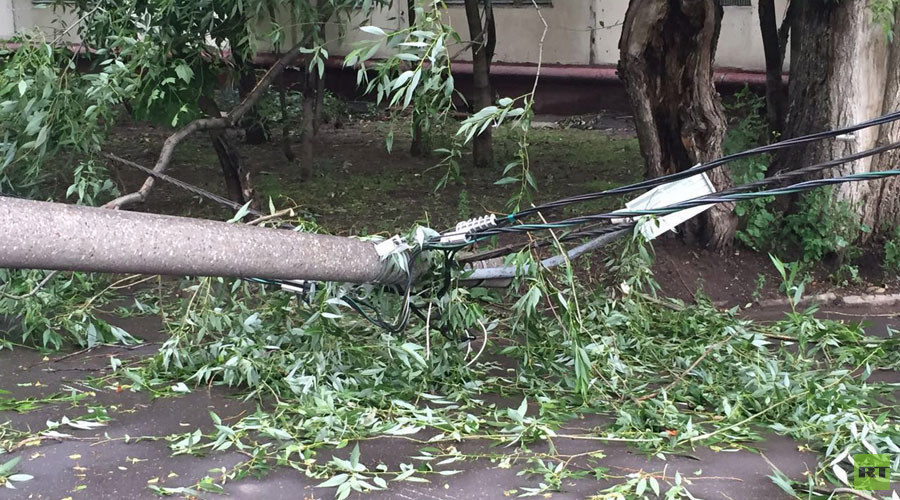 Traffic ground to a halt in many areas of the city due to zero-visibility conditions caused by the wind and rain.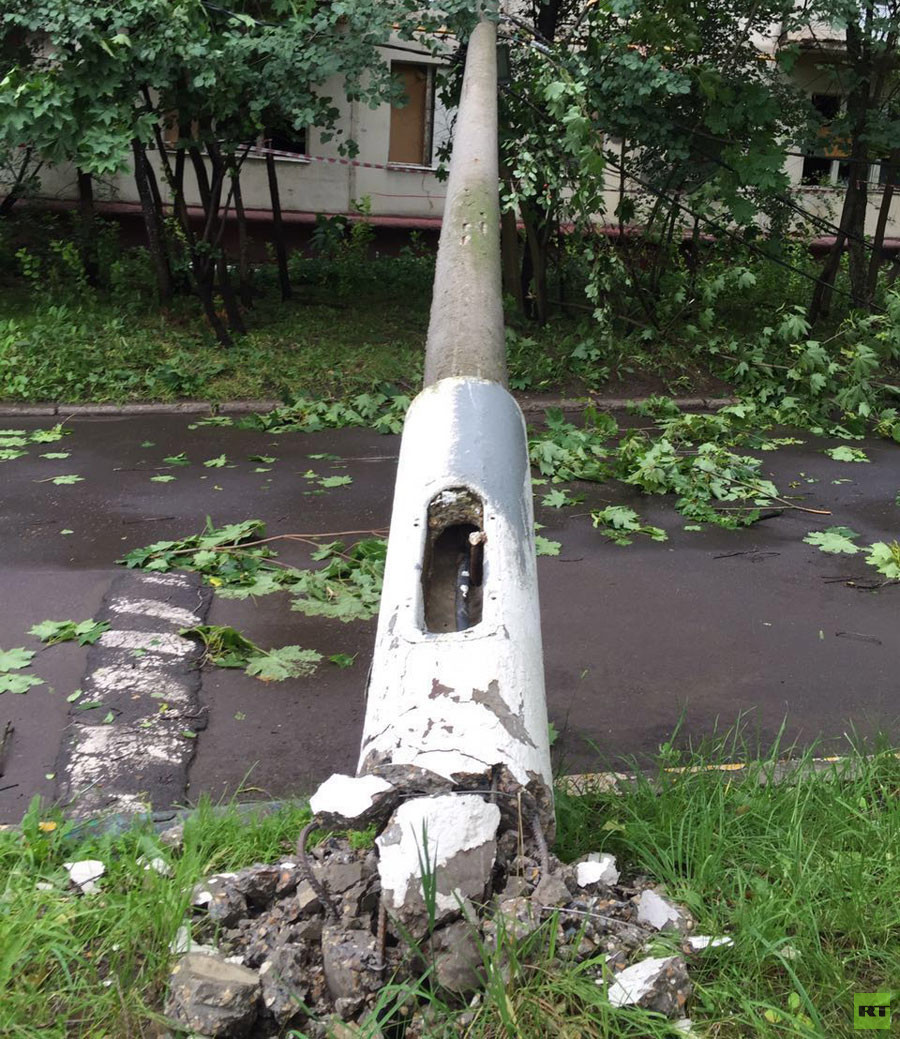 READ MORE: Enormous thunderstorm hits Moscow, rain floods streets (PHOTOS, VIDEOS)
One person was killed and at least 17 injured in the storm in the Moscow Region, sources in the Health Ministry told local media.
At least 22 cars and the roofs of 10 houses were damaged, according to RIA Novosti. Some 300 trees were downed in the natural disaster, Russian emergency ministry said.
Meteorologists believe the foul weather came to Russia from Belarus. It is expected to move to the north and northwest and reach the city of Nizhny Novgorod about 400 kilometers east of Moscow in the morning.