Blame it on 'The Blob': Ocean phenomenon eclipses El Niño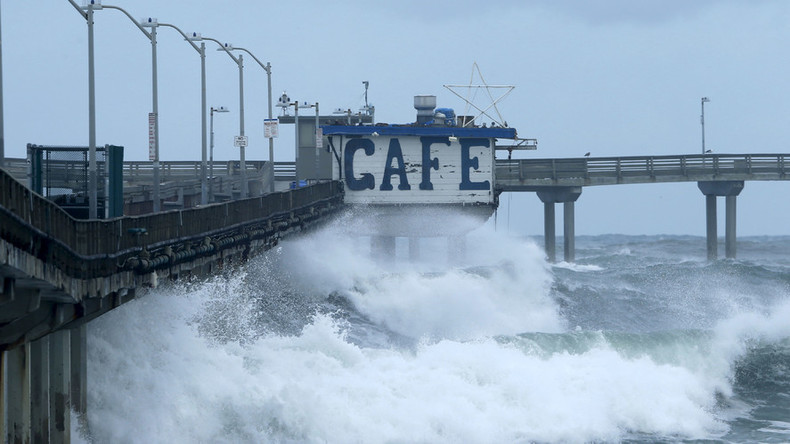 A giant 'blob' of warm ocean water has had a bigger impact on marine ecosystems than El Niño, according to new research.
The previously believed to be dead phenomenon known as 'The Blob' is an estimated 1,000 miles in diameter and 300 feet deep, and lurks off the coast of California.
'The Blob' was first detected in 2013. A mass of water roughly 1 to 4 degrees Celsius (2 to 7 degrees Fahrenheit) warmer than its surrounding water. It was credited with causing adverse weather including drought and of affecting marine biology when it fed a toxic algae bloom in the Pacific.
Originally thought to have disappeared with the arrival of El Niño scientists now believe it instead retreated deeper into the ocean and now hovers about 500 to 650 feet below the surface.
"The residual effect of the blob is still there" Ian Perry, a senior research scientist with Fisheries and Oceans Canada, told CBC.
Despite a weaker than normal El Niño this season the effects of the resurrected 'blob' have been damaging the Californian coast, depleting marine food sources and disrupting migration patterns, according to a study published in Geophysical Research Letters. The research carried out by scientists from NOAA Fisheries, Scripps Institution of Oceanography and University of California, Santa Cruz, is among the first to assess the marine effects of the 2015-2016 El Niño off the US' West Coast.
READ MORE: When it rains, it pours: El Niño fills keystone CA reservoir
The plankton depletion associated with El Niño was half it's usual level but because of 'The Blob' scientists said the level could remain low for a number of years, depriving sea life of vital food and an organism that oxygenates the water.
The warmer water has also led to an increase in animals coming closer to the Californian shore, including a large number of whale sightings this season and thousands of crabs arriving ashore.
It is again predicted to be defeated by an upcoming El Niño which scientists expect will lower it's temperature over the course of the rest of the year.
You can share this story on social media: