US-backed rebels seize 10k+ troves of ISIS documents on doorstep of Syrian Manbij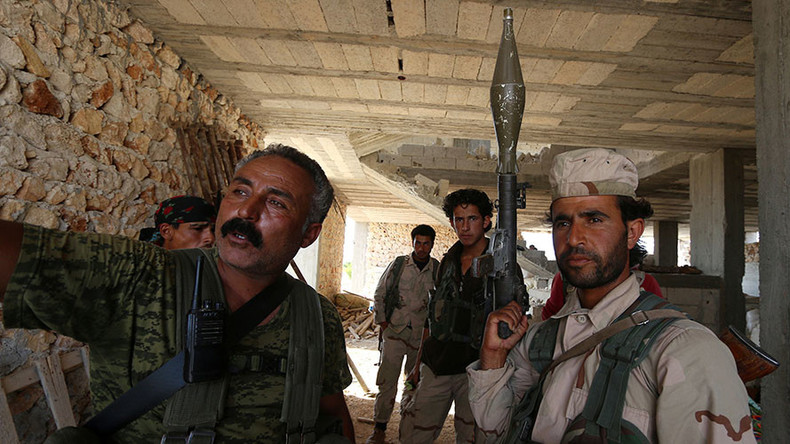 The US-backed rebels have seized piles of propaganda leaflets, maps and cellphones as they push to recapture the Syrian city of Manbij. A batch of more than 10,000 documents also contains textbooks, laptops, and digital storage devices.
"Exploitation of this information is ongoing to better understand [Islamic State] networks and techniques, including the systems [used] to manage the flow of foreign fighters into Syria and Iraq," the US-led anti-ISIS campaign's spokesman, Colonel Chris Garver, said Wednesday.
Fighting alongside the Syrian Arab Coalition (SAC), the Syrian Democratic Forces (SDF) have been gaining ground around ISIS-held northern Syrian city of Manbij. It is located the crucial terrorist supply route linking Turkey to Islamic State`s stronghold of Raqqa,
"They've seized the entrances to an intricate tunnel complex on the southern edge, which will reduce [IS's] ability to relocate fighters inside the city," Garver said, stressing success of the SAC-led operation.
The rebels within SAC forces have managed to reinforce their presence on the southern and western approaches to the city, setting up "footholds" in the area, he added.
READ MORE:Syrian army repels major Al-Nusra offensive on Syrian-Turkish border as rebel forces 'besiege' ISIS
The SDF has been advancing towards the city`s gates since launching an offensive on the city on May 31. It is supported by some of the 300 US Special Forces operators currently deployed in Syria.
Islamic State has been losing ground both in Syria and Iraq as of late. Last week it received a heavy blow from Iraqi army after they squeezed the militants from of Fallujah thus fully liberating the Iraqi city on June 26.
READ MORE:Syrian Army & US-backed Arab and Kurdish fighters squeeze ISIS
"Since that time we have seen rapid clearing operations within the city as [Iraq] consolidates its gains and prepares for future operations, which will include handing over the security of Fallujah to the holding force" of local police and Sunni tribal fighters, Garver said.
You can share this story on social media: