United front: World reacts to Istanbul airport carnage in Turkey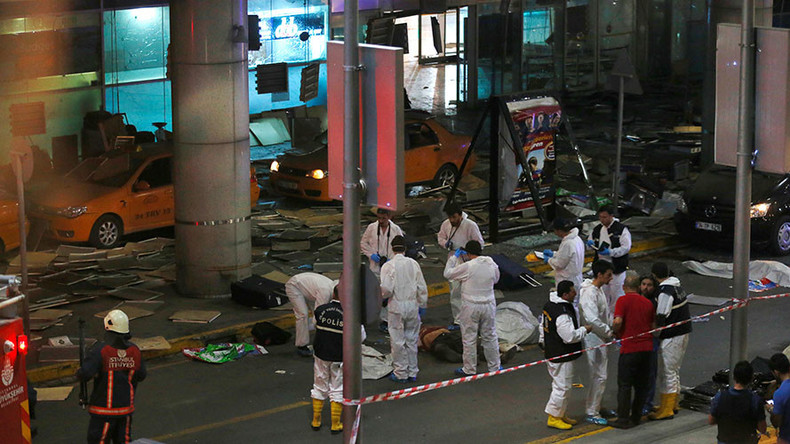 Political leaders from all over the world have expressed steadfast support for Turkey in the face of three suicide blasts that rocked Istanbul's Ataturk Airport on Tuesday, while calling for unity in the fight against global terrorism.
The most influential political figures in the world, including German Chancellor Angela Merkel, French President Francois Holland, and UN Secretary General Ban Ki Moon, have joined those condemning the Tuesday's terror attack that killed 41 and injured 239.
"I want to say to all of the Turkish people that we consider ourselves united with them in the fight against terror," Merkel said, while pledging her country's support in fighting terror.
German Foreign Minister Frank-Walter Steinmeier also expressed outrage.
Read more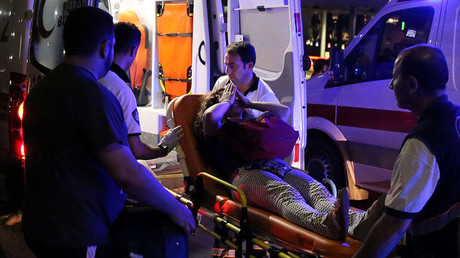 "We grieve for the victims and with the relatives. We stand by Turkey," he told journalists in Berlin, saying that "everything suggests that terrorists have once again hit the Turkish metropolis."
His French counterpart, Jean-Marc Ayrault, called the attacks "horrific" and ordered France's consulates in Ankara, Turkey's capital, and Istanbul to be put on high alert.
French President Francois Holland offered condolences to the Turkish people, echoing the words of Turkish President Recep Tayyip Erdogan, who had expressed hope that the brutal attack would become "a milestone for the joint fight against terrorist organization, a turning point."
The French leader also said that hoped the perpetrators would be identified as soon as possible, while stressing that more unity was needed to face the global terror threat.
"Together, we can do anything possible to do to fight against terrorism, especially in this region," he insisted.
Washington also offered condolences to the Turkish government in a statement that drew parallels between the "heinous" attack on the airport terminal and the attacks in Brussels on March 22 that killed 32 people and injured over 100.
READ MORE: 'I hope Istanbul attack becomes a turning point for united fight against terrorism' – Erdogan
"Ataturk international Airport, like Brussels Airport… is a symbol of international connections and the ties that bind us together. Our deepest condolences go out to the families and loved ones of those killed, and we wish a speedy recover to those injured," said White House press secretary Josh Earnest, while reading out the statement.
Belgium PM Charles Michel called the triple suicide attack "atrocious acts of violence."
Our thoughts are with the victims of the attacks at Istanbul's airport. We condemn these atrocious acts of violence #Istanbul

— Charles Michel (@CharlesMichel) 28 июня 2016 г.
Alexey Pushkov, head of the foreign affairs committee of Russia's Parliament, also expressed condolences to Turkey. In his Twitter feed, he wrote that "victims of terror attacks across the world are innocent people. We in Russia understand the horror people have been through in Istanbul, Brussels, and Paris. We bow our heads. We sympathize and remember."
READ MORE: Turkey terror attacks: White House, presidential candidates respond
A spokesman for UN chief Ban Ki Moon issued a statement saying that the Secretary General "stands firmly by Turkey as it confronts this threat and stresses the need to intensify to combat terrorism."
Terrible terrorist attack at #Istanbul Ataturk Airport, my thoughts are with the families and friends of the victims.

— Sebastian Kurz (@sebastiankurz) 28 июня 2016 г.
The message of support was backed by Mogens Lykketoft, the president of the United Nations General Assembly, who called on the international community to "redouble efforts to contain radical and violent extremism."
Our thoughts are w/ those killed & injured by the terrorist attack at #Istanbul airport. Canada condemns the attack and stands with #Turkey

— Stéphane Dion (@MinCanadaFA) 28 июня 2016 г.
Other messages of support and condolence have also poured into Turkey from Austria, Lithuania, Albania, Greece, and Canada.