Turkey terror attacks: White House, presidential candidates respond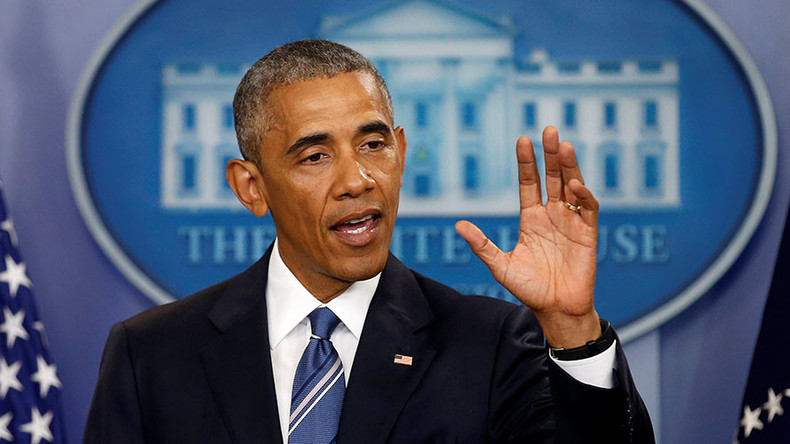 The White House and US presidential candidates weighed in with their reactions to the terror attacks at Istanbul's Ataturk International Airport in Turkey, where suicide bombers let off two blasts that killed 41 people and wounded 239.
"Ataturk International Airport, like Brussels Airport which was attacked earlier this year, is a symbol of international connections and the ties that bind us together," said White House press secretary Josh Earnest, condemning the massacre on Tuesday.
"Our deepest condolences go out to the families and loved ones of those killed, and we wish a speedy recovery to those injured. We remain steadfast in our support for Turkey, our NATO Ally and partner, along with all of our friends and allies around the world, as we continue to confront the threat of terrorism."
Turkish officials say three suicide bombers suspected to be members of the Islamic State (formerly ISIS/ISIL) terror group targeted the international terminal of Istanbul's Ataturk Airport. Police tried to stop them before they reached security, but they still managed to set off the explosions.
Turkish Prime Minister Binali Yildirim said 36 people were killed, as well as the three suicide bombers. Justice Minister Bekir Bozdag said 147 were wounded, according to the Associated Press. A government official told the news outlet that the death toll could climb much higher.
In the US, additional police officers were deployed at airports in New York City and New Jersey following the attack. The Port Authority of New York and New Jersey said travelers should expect to see officers with tactical weapons patrolling John F. Kennedy and LaGuardia airports in New York and at New Jersey's Newark International Airport. The FBI Joint Terrorism Task Force, along with federal and local officials, is monitoring the situation.
Republican presumptive presidential candidate Donald Trump took to Twitter to react to the terror attack.
"Yet another terrorist attack, this time in Turkey. Will the world ever realize what is going on? So sad," Trump tweeted. "We must do everything possible to keep this horrible terrorism outside the United States."
Later he responded with a statement warning that the "terrorist threat has never been greater" and called for the US to ramp up security measures.
"Our prayers are with the families of those killed and injured in Istanbul," said a Trump campaign statement on Tuesday. "The whole world is stunned and horrified."
Democratic presumptive nominee Hillary Clinton took a different angle, saying the attack meant that the nation "cannot retreat."
"Today's attack in Istanbul only strengthens our resolve to defeat the forces of terrorism and radical jihadism around the world. And it reminds us that the United States cannot retreat," Clinton said in a campaign statement. "We must deepen our cooperation with our allies and partners in the Middle East and Europe to take on this threat. Such cooperation is essential to protecting the homeland and keeping our country safe. Our thoughts and prayers are with the victims, their families, and the Turkish people."
The US Federal Aviation Administration has lifted an order issued earlier on Tuesday evening that had grounded flights between the US and Istanbul's Ataturk Airport after the bomb attack.
Over 60 million passengers passed through Ataturk Airport last year. It is the third-busiest airport in Europe. Turkey has been at the center of several recent Islamic State attacks, including a car bomb that killed 11 people earlier this month.