#PrayForTurkey: Twitter mourns Istanbul carnage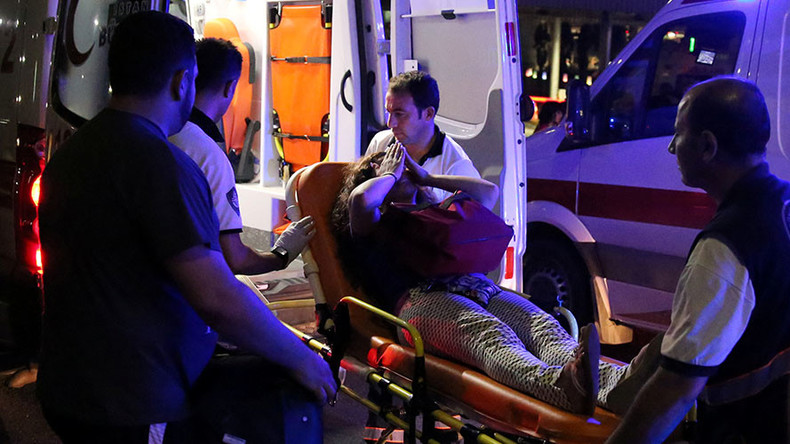 People around the globe have united in sympathy, sending Turkey words of condolence and support after a terrorist attack at Ataturk Airport left 41 people dead and 239 injured. Twitter has been flooded with overwhelming condemnation and anger.
Mere hours after the triple blast rocked Europe's third-busiest airport, the hashtag #PrayForTurkey skyrocketed to the third spot on Twitter's global trends, as people spoke out in outrage over the shocking events in Turkey.
At least 36 people were killed and 147 wounded in three blasts that hit Istanbul's Ataturk Airport on Tuesday evening. Initial findings indicate that the Islamic State terror group (IS, previously ISIS/ISIL) was responsible for the attacks, Turkish Prime Minister Binali Yildirim told the media.
Many expressed outrage over the endemic terror attacks, recalling previous violence committed by Islamic State in Paris and Brussels earlier this year.
Others expressed extreme sadness and concern that Turkey has become the terrorists' latest target.
Many offered their condolences and sympathies to the families of the victims.
In the meantime, Facebook has activated its Safety Check tool, which allows users who are near the site of a terrorist attack to let their friends and family know they are safe.