WADA suspends credentials of Brazilian doping test-lab a month ahead of Rio Olympics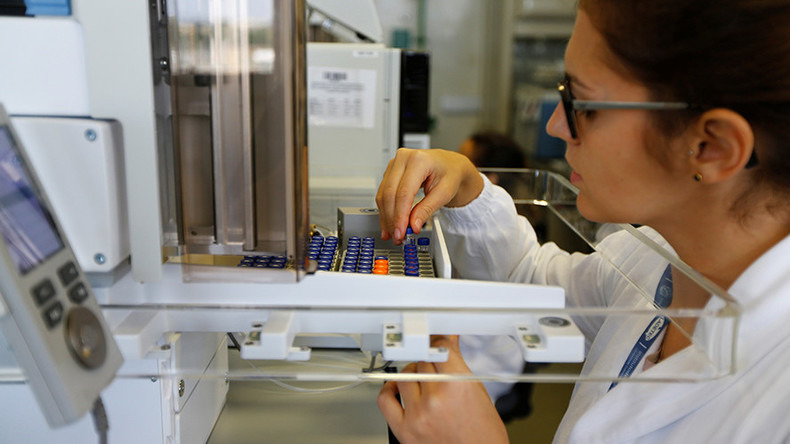 The World Anti-Doping Agency (WADA) has suspended the credentials of the Rio 2016 doping control laboratory for at least 6 months, according to a statement from the agency. The decision comes just over a month before the start of the summer Olympic Games in Rio de Janeiro.
"The suspension, which took effect on [Wednesday] when the Rio Laboratory was notified, prohibits the laboratory from carrying out all anti-doping analyses on urine and blood samples," WADA said in a statement.
The laboratory at the Federal University of Rio de Janeiro now has 21 days to appeal WADA's decision at an arbitration court, with the countdown starting on Wednesday, June 22, when the agency first announced its decision to the lab.
WADA explained the suspension as being due to non-conformity of the Rio-based lab with international standards. The agency did not specify any further details of the laboratory's failings.
Citing a source at WADA, Reuters reports that the Rio lab's suspension is likely due to technical errors that gave off false positive doping results.
Samples already taken from the athletes in Brazil will be transported to a lab in another country for testing, according to the agency.
"This will ensure that there are no gaps in the anti-doping sample analysis procedures, and that the integrity of the samples is fully maintained," WADA's incoming Director General Olivier Niggli said in the statement.
He also noted that WADA "will work closely with the Rio Laboratory to resolve the identified issue."
It is now likely that blood and urine samples gathered at the Games will be sent for testing from Brazil to a lab in Lausanne, Switzerland, the same as happened during the 2014 football World Cup, also hosted in Brazil.
The Rio lab on Friday said its operations should return to normal in July, after WADA's technical visit.
The Olympic Games in Brazil are to take place from August 5 to August 21.