Russian athletes handed Olympic lifeline after new IAAF ruling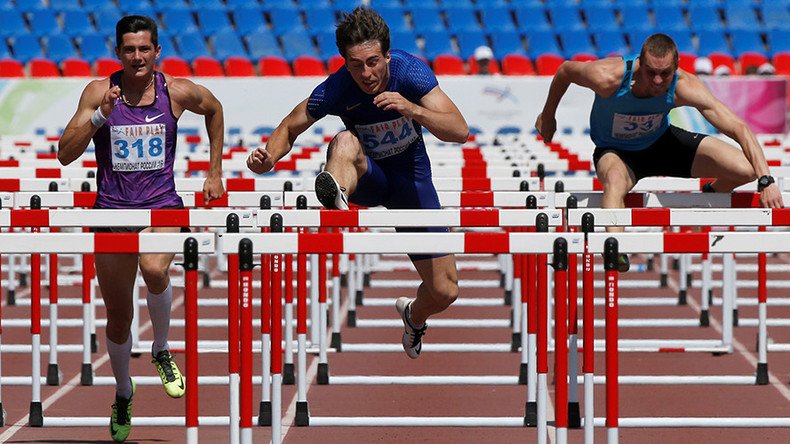 The International Association of Athletics Federations (IAAF) has confirmed it has amended its regulations so that Russian track and field athletes can submit individual applications to compete in tournaments.
The International Olympic Committee (IOC) on Tuesday upheld the IAAF's decision to ban Russia from this summer's Olympic Games in Rio, after deciding the All-Russia Athletics Federation (ARAF) had failed to adequately tackle doping issues.
"A rule amendment was also passed which means that if there are any individual athletes who can clearly and convincingly show that they are not tainted by the Russian system because they have been outside the country and subject to other effective anti-doping systems, then they should be able to apply for permission to compete in international competitions, not for Russia but as a neutral athlete," the IAAF said on its official website.
IOC President Thomas Bach publically supported the IAAF's decision at the organization's summit in Switzerland on Tuesday, but insisted athletes who could prove they were clean should not be punished.
When asked about the World Anti-Doping Agency (WADA) report regarding the inadequate anti-doping systems in Russia and Kenya, Bach said the summit concluded it was difficult to presume innocence for athletes coming from these countries.
"Therefore, each athlete coming from these two countries will have to be declared eligible by the respective international federation following individual procedure and individual evaluation of the situation," Bach said.
"The respective international federations are the only ones who can declare an athlete technically eligible in the Games."
The IAAF president, Lord Sebastian Coe, welcomed the new ruling, which offers a lifeline to athletes who can prove they are clean.
"We know there are some Russian athletes considering applying to compete in international competitions under this new rule, so it is important they are all clear about the criteria under which their application will be reviewed."
READ MORE: 'We'll train & compete despite injustice' – Russian athletes to RT
Russia's track and field team was suspended last November after a WADA report of widespread doping in the country.
Despite Russia vowing to clean up its act, WADA recently claimed that hundreds of attempts to conduct drug tests on athletes this year have been prevented by armed security forces.
International anti-doping expert Rune Andersen has also said the Russian Anti-Doping Agency (RUSADA) was "at least 18-24 months away from returning to full operational compliance with the world anti-doping code."
You can share this story on social media: