Putin on ban of Russian athletes from Rio Olympics: 'I think we can find a solution'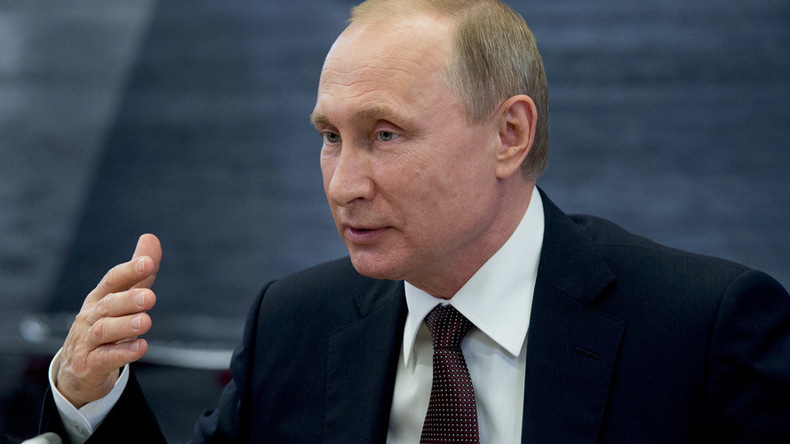 President Vladimir Putin has condemned the ban on Russian athletes' participation in the Rio Olympics as "unjust." Yet, he believes a "solution" can be found to the conflict, stressing that Russia will continue to fight doping.
"If someone in your family has committed a crime – would it be fair to prosecute all family members, including you personally? It's never been done anywhere, and the people who have no relation to violations, why should they suffer for others?" Putin asked the heads of the world's largest news agencies at the St. Petersburg International Economic Forum on Friday, stressing that "responsibility must always be personified."
Speaking earlier at the forum, Putin called the decision of the International Association of Athletics Federations (IAAF) to exclude Russia's track and field team from the upcoming summer Olympic Games part of "anti-Russia policies."
"If someone is trying to politicize something in this area, I think this is a big mistake," he stressed.
Read more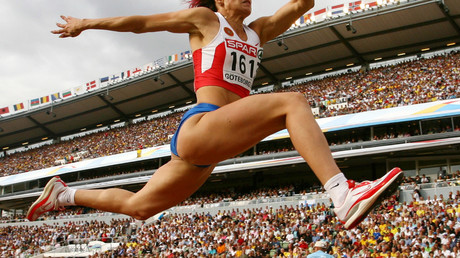 The IAAF ban will not stop the Russian government from fighting against doping, the President told the news agencies, expressing hope that a resolution would be found.
"We are ourselves indignant when faced with doping problems, and are trying to stop it, to punish those who are guilty," Putin said. "I hope that we will find some solution here. But this does not mean that we are going to take offense and say that we will not fight against doping anymore. On the contrary, we will intensify the fight against doping."
READ MORE: 'Anti-Russian agenda could be behind meldonium doping scandals' - Fedor Emelianenko
Putin assured the news agency heads that the Prosecutor General's Office and the Investigative Committee of Russia have launched an investigation and are checking into all reports on the use of performance-enhancing drugs.
"But we must carefully look at what is happening and how," Putin added.
At the same time, the President stressed that using "Soviet-invented" meldonium, the drug at the center of the controversy, has "never" been considered doping, because it "does not give any advantages."
"[It] has been used for years and [it's been] fine," he said. "But it was well known that meldonium was invented in the former Soviet Union and is used almost only by athletes in Eastern European countries."
READ MORE: WADA: Prohibited meldonium found in 47 of 49 Russian dope tests
Putin pointed out that there is a lack of clinical research on how soon meldonium is eliminated from the body.
"I think these were snap decisions. First they should have conducted research," Putin said, adding "Let think that everyone makes mistakes, and our partners could have made a mistake."
Putin said that he would seek to intercede with the World Anti-Doping Agency (WADA) and the International Olympic Committee (IOC) to pursuade them to reverse the decision.
The WADA announced its allegations against Russia in November of 2015, accusing the country's athletics and anti-doping bodies of massively breaching anti-doping rules. The IAAF temporarily suspended Russia over the accusations in November.