WADA: Prohibited meldonium found in 47 of 49 Russian dope tests
Published time: 23 May, 2016 09:01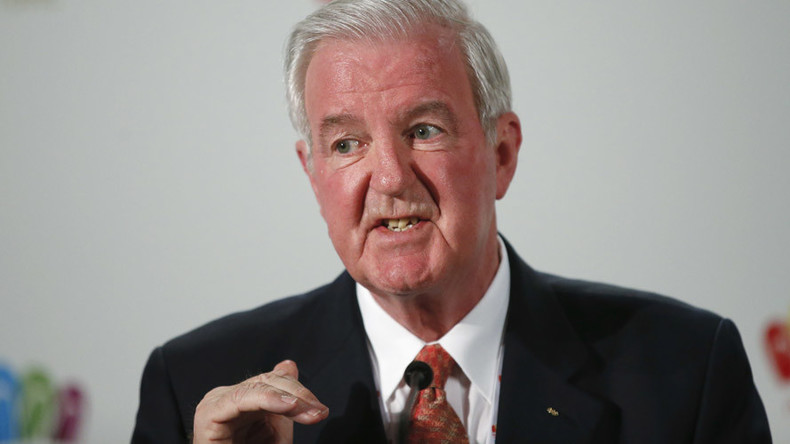 World Anti-Doping Agency (WADA) chief Craig Reedie has confirmed that the prohibited meldonium drug was found in 47 of 49 failed dope tests for Russian sportsmen and women in the last six months.
The drug is the same in which Russian tennis star Maria Sharapova tested positive for at the Australian Open in January and faces a lengthy ban for.
The testing, which took place between November 2015 and May 2016, raises serious questions about Russia's involvement in the 2016 Rio Olympics, and follows WADA's "non-compliance" declaration of fellow athletics powerhouse Kenya earlier this month.
Meldonium was added to WADA's list of banned substances at the start of this year, as it helps to adjust the body's use of energy and can increase levels of endurance and stamina.
The results were found from athletes in several sports, including rugby sevens, biathlon, speed skating, volleyball and athletics.
"This drug is not licensed for Europe, not licensed for the United States. It doesn't fit within our systems. Clearly it is an issue," Reedie said.
WADA said last month that doubts over how long meldonium stayed in the body meant athletes who had tested positive for it before March 1 could have their bans overturned.
Reedie also said WADA will conduct a full-fledged investigation of doping claims at the Sochi 2014 Winter Games, which includes meeting with the former Sochi Olympic laboratory director Grigory Rodchenkov, who made these allegations.
"We are arranging to meet Mr. Rodchenkov because we need all his information," Reedie said.
READ MORE: Drugs, alcohol & offended insider: 5 reasons why Sochi doping allegations don't hold up
"Part of that investigation will have to be a forensic examination of the containers that have been used.
"We will want to speak to the manufacturers and we will inevitably at some future and probably fairly early date want to look at the samples he claims he has altered, which are held in the Lausanne laboratory. The IOC (International Olympic Committee) have agreed to assist us in that task."