Sharapova's lawyer criticizes WADA after meldonium revelation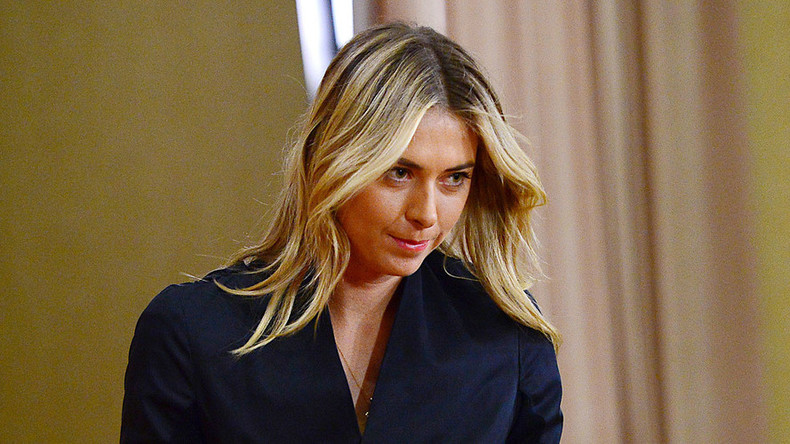 Russian tennis star Maria Sharapova and a host of her banned compatriots face an anxious wait to find out their fate after the World Anti-Doping Agency's latest stance on the use of the drug meldonium.
The organization's president, Craig Reedie, has stated that consideration over the reason for the use of the outlawed substance, when it was taken and in what dosages, will be made when handing down disciplinary measures.
Given that Sharapova has stated that the use of meldonium was to combat medical conditions such as a magnesium deficiency and a family history of diabetes, she and her team hope that leniency will be shown.
The tennis star's lawyer John Haggerty has used the announcement to criticize WADA and its processes over the banning of meldonium.
"The fact that WADA felt compelled to issue this unusual statement now is proof of how poorly they handled issues relating to meldonium in 2015," he said.
"Given the fact that scores of athletes have tested positive for taking what previously was a legal product, it's clear WADA did not handle this properly last year and they're trying to make up for it now.
"The notice underscores why so many legitimate questions have been raised concerning WADA's process in banning [of] meldonium, as well as the manner in which they notified players.
"This notice should have been widely distributed in 2015, when it would have made a difference in the lives of many athletes."
WADA spokesman Ben Nichols discounted Haggerty's claims and reiterated that banned athletes would not receive an amnesty just because meldonium was only banned recently.
"We're not talking about a big climb-down at all, we're talking about a clarification and assistance we've given to help make sure the right outcomes are reached," he said.
"This is an unprecedented situation with a large number of cases - it's a new banned substance.
"Some of these might be cases where the athlete can prove that they took it when it wasn't banned, but many of them will be ingestion after the 1st of January."
Sharapova and other Russian athletes will now fight their case that their reasons for using meldonium were medicinal rather than to enhance performances.
The levels of the drug in the blood tests will also play a role in determining punishment, with the likes of skating world champion Pavel Kulizhnikov set to benefit as only trace values were found in his blood.
Can see Wada's belated meldonium 'amnesty' prompting more questions about robustness of the science which saw it banned in the first place.

— Ben Rumsby (@ben_rumsby) April 13, 2016
A conversation over just how long meldonium stays in a person's bloodstream also becomes pertinent, with this yet to be ascertained.
Dr. Tom Bassindale is an anti-doping scientist and forensic toxicologist at Sheffield Hallam University in the United Kingdom and admitted that there is "a hole in the research."
"We'd expect it to be out of the system within a few days of it being stopped, but there's a possibility that some drugs do accumulate over long-term use and take a lot longer to come out," he said.
The Latvian company that manufactures meldonium, Grindeks, claims that the drug has a half-life of between four and six hours, but "its terminal elimination from the body may last for several months."
With WADA admitting there is a lack of clear scientific information on excretion times, each case will be judged independently to assess when the athlete stopped taking meldonium.
Russian athletes now hope to be back competing internationally in the near future – possibly even at the Olympics this summer.