'Anti-Russian agenda could be behind meldonium doping scandals' - Fedor Emelianenko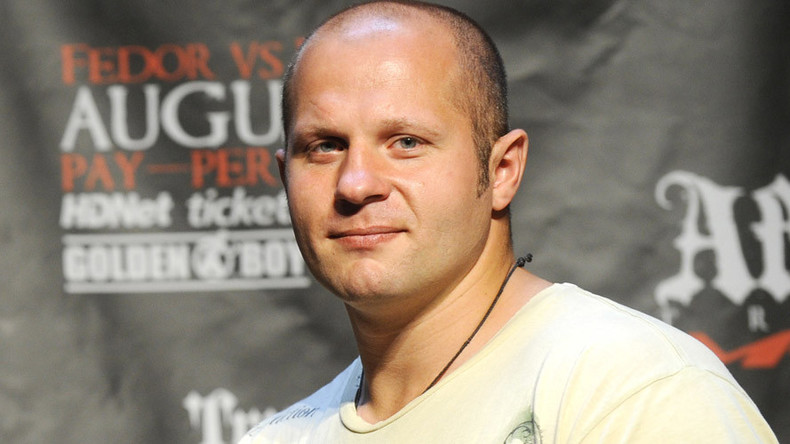 The meldonium-related scandals in Russian sports might be driven by an anti-Russian agenda, MMA legend Fedor Emelianenko has said.
"We can see what's happening in the world today. We can see what's happening around Russia. Russian athletes have to accept that whole story with meldonium. Although, I think that story could be a part of anti-Russian agenda. Meldonium stays in your body for some period, despite of prescription saying that it clears out of your body in just days," the 39-year-old said in an interview with Lenta.ru.
READ MORE: Meldonium scandal stems from US Anti-Doping agency 'getting tip-off on E. European athletes'

Emelianenko also stressed that professional athletes receive enormous capacity of physical stress during their careers.
"Meldomium supports the heart work, and should not be considered doping," he said.
Meldonium was banned by the World Anti-Doping Agency on January 1, with over a hundred positive tests confirmed since.
READ MORE: Ban on Meldonium may increase deaths among athletes – inventor of drug used by Sharapova
The drug was registered for sale in Latvia, Lithuania, Russia and other countries of the former Soviet Union, but was never licensed by the United States Food and Drug Administration (FDA) or the EU's European Medicines Agency.