Overrun in 60 hours: Pentagon says NATO lacks force to oppose 'Russian aggression' in Europe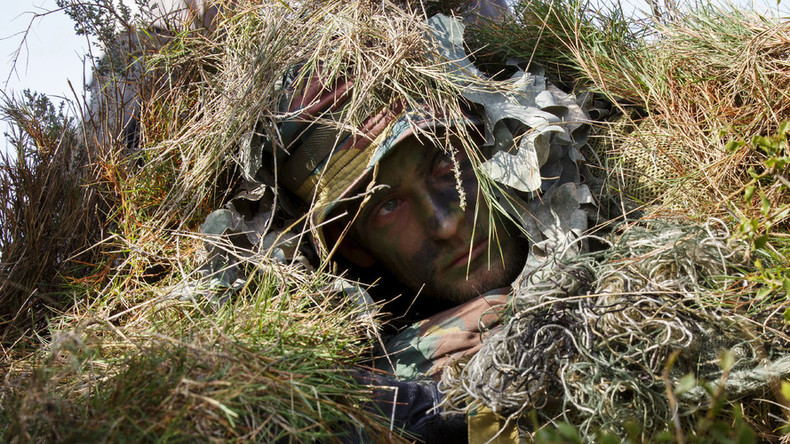 The US Secretary of Defense's deputy assistant said that Russia could potentially overpower NATO forces in the Baltics in 60 hours, adding that with its greater budget the chances of deterring such "Russian aggression" is set to significantly increase in 2017.
Capitals of the Baltic states are presently vulnerable should Russians decide to conquer them, but after 2017 the threat would decline thanks to recently-approved US defense expenditures, believes Michael Carpenter, deputy assistant secretary of defense for Russia, Ukraine, and Eurasia.
"I don't know that we're significantly more advanced now than when the RAND Corporation report came out," Carpenter told Senate's Foreign Relations Committee. "But I'm confident by the end of 2017, when we have an additional armored brigade combat team worth of force posture on the eastern flank of the alliance, that we will be," he assured.
The report of the RAND Corporation, partly funded by the US Department of Defense, published in early February, maintained that NATO "cannot successfully defend the territory of its most exposed members," urging the deployment of nothing less than seven brigades to the Baltics to protect Tallinn and Riga from potentially being overrun in less than "60 hours."
The report came as the Pentagon announced plans to quadruple its spending in Europe in 2017.
"Russia clearly possesses a time-distance advantage, if it were to decide to be an aggressor in the Baltic states," Carpenter said. "We are making the investments … to have forces prepositioned, along with more fighting equipment, so that we are better able to deter Russian aggression in the first place."
Ahead of the NATO summit set to take place in Warsaw in July, Poland is hosting unprecedented war games on its territory, which began on Monday. Over 31,000 troops from 24 countries are taking part in NATO's Anaconda 2016 war drills in Poland – the largest war games in Eastern Europe since the Cold War.
Lithuania is hosting another NATO military exercise, the Iron Wolf 2016 war games, which are the largest this year. The exercise started on Monday and involves some heavy military hardware deployed for the occasion by visiting members of the alliance.
The West claims that the string of recent military drills is to assure eastern Europe of NATO's full commitment to defending them against Russia. Meanwhile Moscow maintains it has no plans at all to interfere with any country in the region, and expressed concerns over the destabilizing and threatening NATO military build-up along the Russian borders.