Iron Wolf: 5,000 take part in NATO drill in Lithuania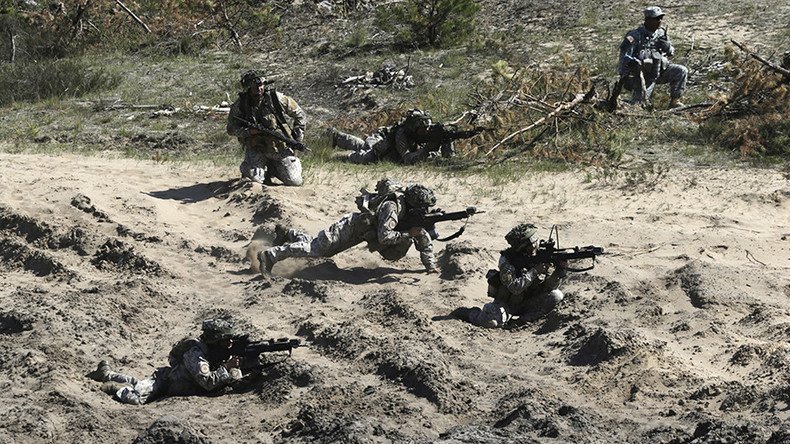 Some 5,000 NATO troops are to take part in the Iron Wolf 2016 war games, Lithuania's largest this year. The exercise started on Monday and involves some heavy military hardware deployed for the occasion by visiting members of the alliance.
The first active phase of the drill brings together soldiers from hosting Lithuania, the US National Guard and Poland. Soldiers from Germany, Denmark, France and Luxembourg are to join them for the second phase on June 12. Several dozen French troops are taking part in a Latvian drill for the first time.
The US deployed Stryker armored vehicles, A-10 Warthog fighter jets and B-52 strategic bombers to Lithuania as part of the exercise. Germany sent Boxer armored fighting vehicles and PzH 2000 howitzers, while Denmark provided Leopard tanks.
Iron Wolf 2016 is the largest military exercise in Lithuania in several years. It is part of NATO's larger operation called Saber Strike, which focuses on the three Baltic States and involves some 10,000 troops this year. The transportation of foreign troops through the country is called Dragoon Ride II and started last Wednesday.
NATO has ramped up military presence in the Baltic States and Poland on their request, claiming that it is necessary to prevent an attack from Russia. Moscow rejects harboring any aggressive plans against the alliance and says the bloc is drumming up anti-Russian hysteria to justify increased defense spending in Europe.
You can share this story on social media: