Ramadan row sparked Dusseldorf migrant center blaze - German prosecutor (VIDEO)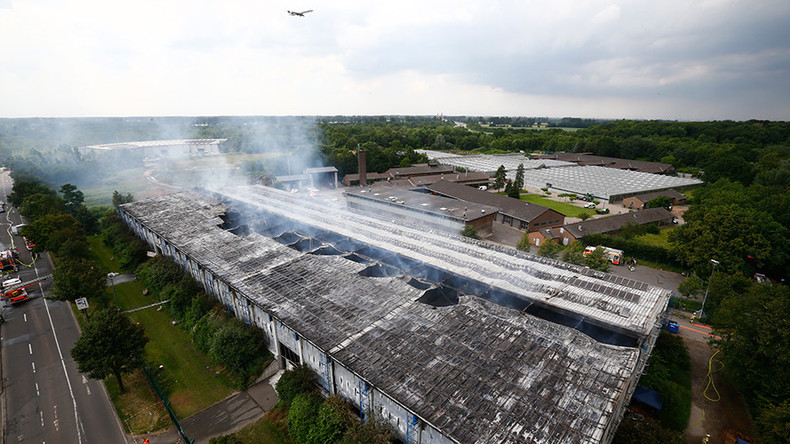 The catastrophic fire which gutted migrant accommodation in Dusseldorf followed weeks of tension between inhabitants and may have been sparked by an argument over Ramadan meals, according to local reports.
On Tuesday, a building used to accommodate migrants close to the Messe Dusseldorf trade fair grounds to the north of the city burned to the ground in what police believe was a case of arson by residents.
Police say nobody was seriously injured in the inferno but 28 residents and two emergency services personnel were treated for smoke inhalation. According to DW, the 5,000 sq meter building is home to 282 men from countries in North Africa and the Middle East.
Six men residing in the halls were arrested and questioned by police on suspicion of starting the blaze, according to a police statement.
The suspects originate from Morocco, Algeria, Syria and Iraq, according to German newspaper Express, who report that displeased residents had previously torched a mattress at the facility.
German prosecutor Ralf Herrenbruck has suggested that problems at the facility finally came to a head over the festival of Ramadan on Tuesday.
"During this time of Ramadan, there was one group that wanted to strictly observe the fast, and another that insisted on the usual timetables and usual servings," Herrenbruck told broadcaster WDR, report AFP.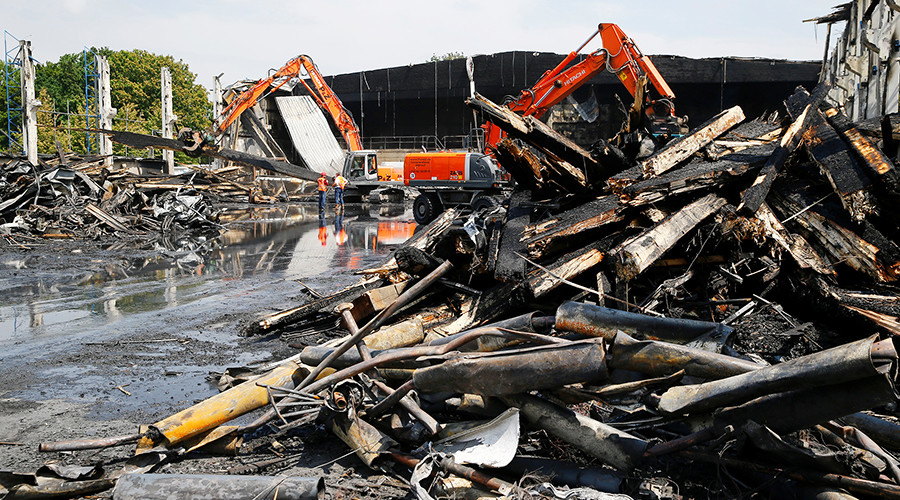 "This had led on several occasions to disputes and altercations with officials of the German Red Cross. It got to the point where threats were made over what would happen if things didn't change, and that one threat was obviously implemented."
It has since emerged that police had been called to at least four other attempted arsons at the asylum seeker facility two weeks before Tuesday's blaze, reports broadcaster WDR.
While residents at the Red Cross-supported facility are expected to stay at the site for only around six weeks, some of the residents had reportedly been living there for months.
"If so many different ethnic groups live together… there is also a dispute," a Red Cross spokesperson said.
Footage from the incident shows thick black smoke and a wall of flames rising from the site which borders the Rhine River. An investigation is underway to determine the exact cause of the blaze.