270 civilians killed in terrorist shelling in Syria as Al-Nusra regroups - Russian MoD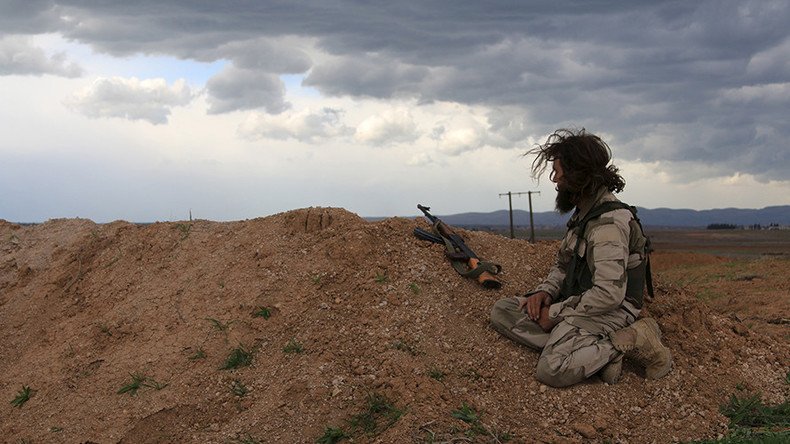 Terrorist shelling of Syrian cities took the lives of over 270 civilians within the last 24 hours, Russia's Defense Ministry said. In the meantime, the number of areas that have joined the ceasefire has reached 133.
The Al-Nusra Front, an Al-Qaeda affiliate in Syria, has managed to recuperate, "[regroup] its forces" and "launched active warfare," reads a June 4 bulletin by the Russian center for reconciliation of the opposing sides. According to the Defense Ministry, the offensive was made possible due to the fact that Al-Nusra fighters share territory with the so-called "moderate opposition" and therefore have not been targeted by airstrikes.
READ MORE: Al-Nusra Front in Syria gets daily weapons supplies from Turkey - Russian military
Exploiting the opportunity, Al-Nusra together with Ahrar al-Sham carried out attacks in the Sheikh Maqsood neighborhood of Aleppo, which is controlled by Kurdish militia, destroying police headquarters and killing more than 40 people and injuring over 100 in the heavy fighting.
At the same time, more than 1,000 members of unspecified armed groups, stationed in Aleppo's Ansari neighborhood, supposedly under the control of the "moderate" rebels, attacked the Syrian army.
The terrorist groups also targeted residential areas in Latakia, Homs, Damascus and Daraa provinces.
Despite the increasing number of settlements that adhere to the ceasefire regime that came into force on February 27, brokered by Russia and the US, not all the groups claiming to belong to the opposition are observing the truce.
Another armed group, Jaysh al-Islam, which regularly participates in the UN-endorsed peace talks, reportedly shelled Aleppo with mortars and missiles, according to the bulletin.
READ MORE: Russian fighter jets destroy ISIS oil facilities close to Turkish border (VIDEO)
Russia has long sought to exclude Ahrar Al-Sham as well as Jaysh al-Islam from the talks and designate them as terrorists. However, the Western members of the UN Security Council repeatedly refused to do so.
Jaysh al-Islam is a member of the Saudi-backed High Negotiation Committee along with Ahrar al-Sham. The former has recently pulled out from the peace talks in Riyadh.
You can share this story on social media: