Poroshenko's firms under scrutiny over offshore ownership of German plant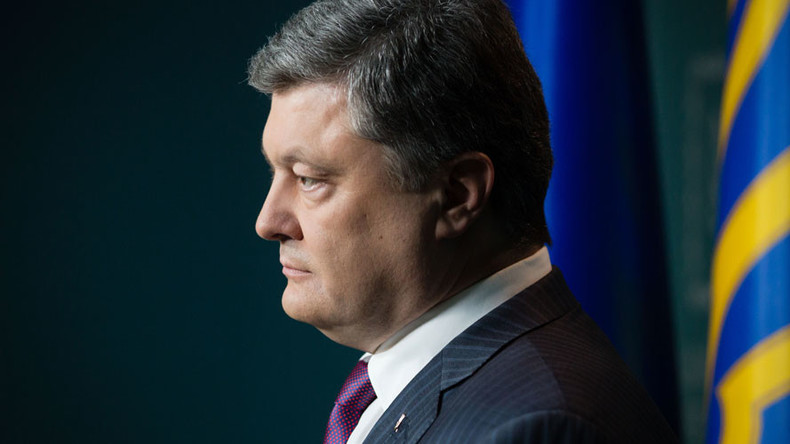 Ukrainian President Petro Poroshenko and his associates are using offshore schemes to secretly own and control a plant in Germany, an investigation by local journalists has revealed.
According to broadcaster Deutsche Welle, a starch and gluten plant in the Eastern German town of Elsteraue is "just a small cog… in Poroshenko's business empire."
The enterprise, which the Ukrainian leader acquired back in 2011, employs around 100 people and has an annual turnover of €6 million (about US$6.7 million), the broadcaster added.
It is supplied by Poroshenko's large agricultural company in Ukraine in order to produce ingredients for his famous Roshen confectionary firm.
Read more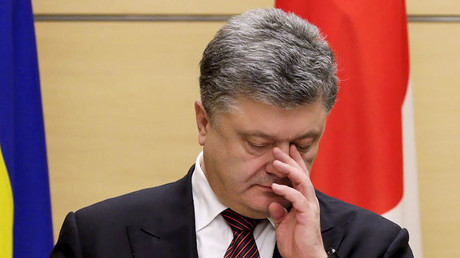 The Ukrainian leader and his partners used the so-called 'Matryoshka' (Russian nesting doll) scheme to cover his ownership of the plant in Elsteraue, the broadcaster said.
The German plant is owned by Interstarch GmbH, which was established by Camarin Limited, based in Cyprus.
In 2014, the Cypriot firm became the property of Euro Business Investments LTD, based in offshore heaven the British Virgin Islands and owned by Poroshenko' s business partner Sergey Zaitsev, according to Investment Capital Ukraine (ICU), which spoke to German journalists.
Poroshenko's companies signed a call option and asset management agreement with Zaitsev, so that the plant would formally belong to him, but would remain under operational control of the Ukrainian president's structures.
In his interview with Interfax-Ukraine, Zaitsev claimed that he was an independent investor in the plant and that Poroshenko "visited the plant, but decided not to purchase it at the last minute," calling the project "too risky."
Poroshenko declined to comment on his ownership of Euro Business Investments LTD when approached by Deutsche Welle.
Deutsche Welle called the financial statements of the Elsteraue plant "puzzling" as the enterprise has been unprofitable after being bought by the Ukrainians.
Moreover, its legal owner, Interstarch GmbH, has accumulated debts of €50 million in recent years.
READ MORE: Panama Papers law firm threatens 'aggressive' litigation after massive client data leak
It turned out that Interstarch GmbH loaned €35 million from Zaitsev's controlling company in Cyprus to purchase the plant, and since then has been paying around €2 million annually in interest on debt obligation to Camarin Limited.
Despite the claimed losses in German financial accounts, the Ukrainian businessman is actually earning millions from his business in the country, the broadcaster stressed.
The scheme also allows Zaitsev to avoid paying any taxes in accordance with the agreement on avoidance of double taxation between Germany and Cyprus.
Poroshenko's business is now in the process of legal restructuring, because as head of state he is forbidden from economic activities.
READ MORE: 1,000s of Ukraine nationalists vow to oust Poroshenko administration over Donbass elections (PHOTOS)
But attempts to pass his assets to a blind trust resulted in a scandal after the Panama Papers revealed the Ukrainian leader as the owner of several offshore companies.
The president's justification for that was that it was the only judicial structure that allowed him to transfer control over Roshen to a trust, over which he would have no influence.