'Russia no pariah, but strategic partner to the West' – British MP to RT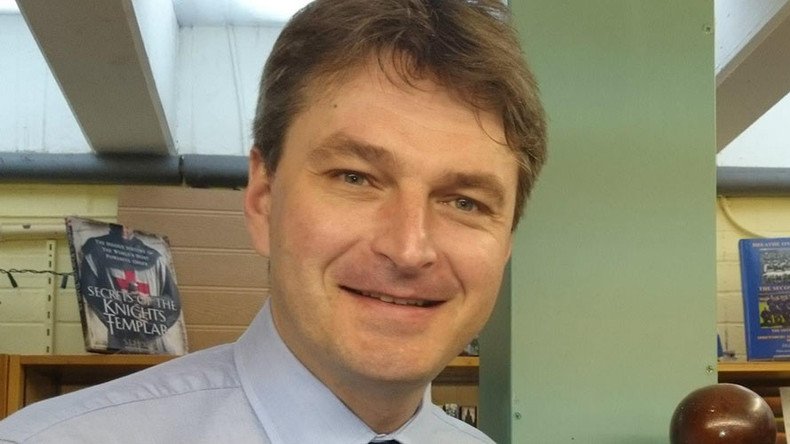 Despite all their differences, the West must respect Russia and look to compromise with it, Daniel Kawczynski, a Conservative British MP, told RT while on a visit to Moscow with a group of British parliamentarians.
The British MPs arrived in the Russian capital to resume inter-parliamentary contacts that had been stalled for two years, because it is their job "to scrutinize our own government's handling of the relations with Russia," Kawczynski said.
"I, for one, believe that our government isn't doing everything appropriately to try to smooth relations with Moscow. That's why we've come here ourselves as parliamentarians to find out what the situation is and report back to our own parliament," he explained, adding that the MPs are expected to release a report on UK-Russia relations in September.
"For our relations to have deteriorated in such a way is a travesty, both bad for Russia and for the UK," he stressed.
According to Kawczynski, who is on the UK's Foreign Affairs Select Committee, Russia is "a very important strategic partner for the UK and the West" because it is a powerful nation and a member of the UN Security Council.

The British delegation met with Aleksey Pushkov, head of the State Duma's Committee for Foreign Relations, at the Foreign Ministry, and held other "productive" talks in the Russian capital on Wednesday, he said.

Kawczynski said he also chatted with British businessmen in Moscow earlier in the day, asking them if they support the Western sanctions that were imposed on Russia because of its reunification with Crimea and alleged involvement in the Ukrainian conflict.

"Of course, none of them did. Many big British companies think that the EU sanctions are flawed, impractical and illogical," he stressed.
READ MORE: 80% of Brits want to move to Russia after Duma considers giving out free land - poll
The MP stressed that the UK authorities must understand that it's the Ukrainian authorities in Kiev that aren't implementing many aspects of the Minsk-2 peace deal with the rebels in the east of the country.

Western politicians often say the restrictive measures on Russia must remain in place because the Minsk-2 deal remains unfulfilled.
"And our media is very effective at being critical of Russia, whilst completely ignoring some of the shortcomings on the Ukrainian side. It's extremely important that the sanctions have some form of logical and practical end game. I don't believe Russia will hand back Crimea during the course of my lifetime," he said.
"Let's try to work together on implementation of the Minsk-2 agreements. Let's try to work with the Russians to try to resolve some of the outstanding issues of Minsk. And let's get as soon as possible to the normal trading relationship," Kawczynski urged.
The MPs also said that London cannot justify mistreating Moscow while, at the same time, going to great lengths to improve relations with Beijing.

"We want to push our government to show publically that despite all the differences and, by the way, there are major differences in how we perceive things, major cultural differences – but let's not treat Russia like a pariah when we're bending over backwards to accommodate China," he said.

He also urged a cool down in relations between NATO and Russia, saying that those pushing for increased tensions are "playing with fire."
"We've heard about all the interceptions between NATO and Russia in the skies over the Baltic States. This is a tinderbox situation. Let's not forget that both sides have enough nuclear weapons to annihilate each other," the MP warned.

Kawczynski said that modern Western politicians should use their predecessors from Cold War times as examples when working with Moscow.

"The tensions were just as bad with the Soviet Union, if not worse that they are now. But the Western politicians knew and understood the importance of showing respect to the Russians and engaging with them, and going the extra mile to try to find some form of common ground," he said.
You can share this story on social media: