Patients' private data more secure with Google than with UK hospitals, AI developer says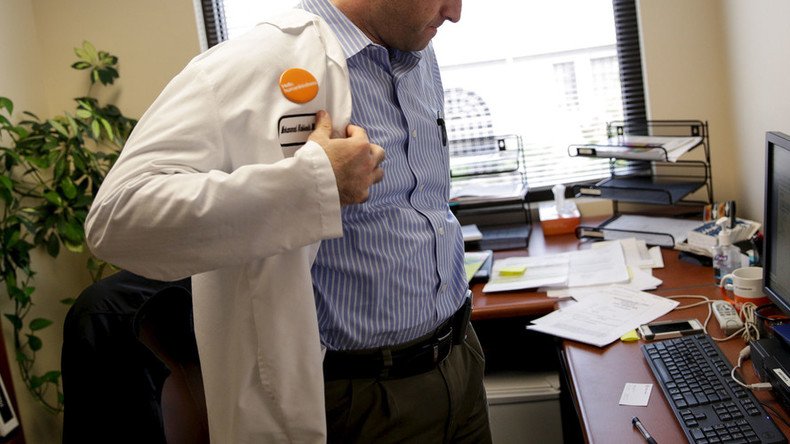 Google DeepMind's cofounder Mustafa Suleyman has lauded the data-sharing deal with the NHS to create a mobile app meant to help doctors detect cases of acute kidney injury. Patient personal data is more secure with Google than with "most of the hospitals," he said.
"As Googlers, we have the very best privacy and secure infrastructure for managing the most sensitive data in the world," Suleyman told the Guardian.
"That's something we're able to draw upon as we're such a core part of Google."
Artificial intelligence development company DeepMind said on its website earlier this year that the company has been collaborating with some of the UK's leading kidney experts at the Royal Free Hospital London to create a mobile app, called Streams, "which presents timely information that helps nurses and doctors detect cases of acute kidney injury," a contributing factor in up to 20 percent of emergency hospital admissions as well as 40,000 deaths in the UK every year.
Suleyman said that when the internet giant developed its information governance toolkit and submitted it for assessment to the Leeds-based Health and Social Care Information Center (HSCIC), which stores and analyses data on all hospital activity in the NHS in England, they got "100 percent for our toolkit."
"There's pretty much nobody else who's been able to get a score as high as that," he added.
Suleyman said that DeepMind has been awarded the highest possible rating for its information governance processes by the HSCIC – level 3. "The vast majority of other organisations in the country only have a level two, including most of the hospitals," he noted.
Late last month New Scientist reported that the data-sharing agreement between DeepMind and the Royal Free NHS Trust allegedly gives the Google-owned artificial intelligence company access to a range of healthcare data on the 1.6 million patients who pass through three London hospitals – Barnet, Chase Farm and the Royal Free – each year. This will include information about people who are HIV-positive, for instance, as well as details of drug overdoses and abortions, New Scientist reported, citing a document.
Sam Smith, a coordinator at health data privacy group MedConfidential, told New Scientist that "What DeepMind is trying to do is build a generic algorithm that can do this for anything – anything you can do a test for."
"This is not just about kidney function. They're getting the full data," he added.
You can share this story on social media: