Netanyahu to lecture UN after it failed to recognize Jewish ties to Temple Mount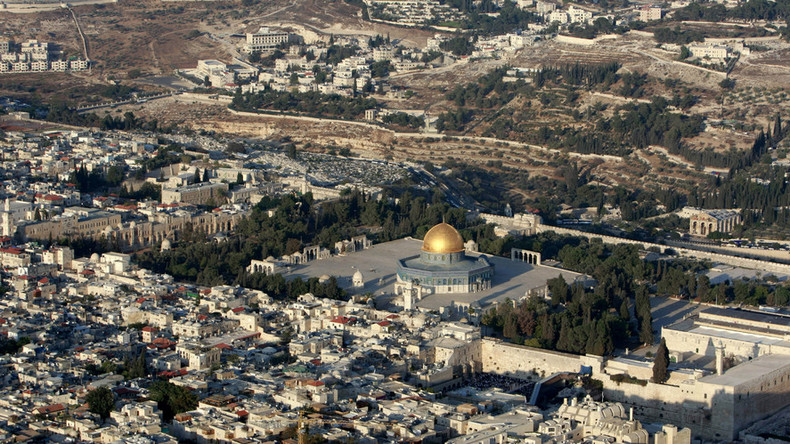 Following UNESCO's resolution failing to acknowledge Israel's historic ties to the Temple Mount, Prime Minister Benjamin Netanyahu invited all UN personnel working in the country to attend an open seminar on Jewish history at his office.
"Two weeks ago, I was shocked to hear that UNESCO adopted a decision denying any Jewish connection to the Temple Mount, our holiest site. It is hard to believe that anyone, let alone an organization tasked with preserving history, could deny this link which spans thousands of years," Netanyahu posted on his official Facebook page on Friday.
"It is hard to believe that anyone, let alone an organization tasked with preserving history, could deny this link, which spans thousands of years," he said.
UNESCO published its resolution in which it condemned Israel for security restrictions and other measures at the holy site on April 11. In response, Netanyahu dubbed the document as "absurd," stressing that the UN "ignores the unique historic connection of Judaism to the Temple Mount."
"That is why today I am announcing a seminar on Jewish history for all UN personnel in Israel," the Israeli PM said in a statement, adding that he would "personally host" the lecture at his office.
The lecture will be delivered by a "leading scholar of Jewish history," Netanyahu said.
According to Reuters' sources, the lecture could take place next week. It is not clear how many UN personnel are planning to attend the event.
The resolution adopted by the UN cultural body refers to Israel as an occupying power in Jerusalem's Old Town and uses the Arabic names Al-Aqsa Mosque/Al-Haram al-Sharif, never calling it the Temple Mount, as the Jews call it. The document also refers to the cities of Hebron and Bethlehem as "integral part of Palestine." The resolution was submitted by Algeria, Egypt, Lebanon, Morocco, Oman, Qatar, and Sudan. The document has been authorized by the UN executive board's Programme and External Relations Commission.
Read more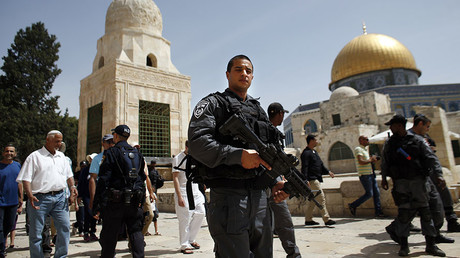 The resolution was approved by 33 nations, among them France, Russia, Spain and Sweden. Seventeen countries abstained, two were absent and six countries voted against the resolution, namely the US, Estonia, Germany, Lithuania, the Netherlands and the United Kingdom.
In a recently issued protest letter to all the countries that supported the UNESCO decision, Israeli Foreign Ministry's director Dore Gold lashed out at the document and stressed that Jerusalem is a 3,000-year-old capital of the Jewish people.
"While the UNESCO decision has no practical validity, we will not allow international sources to blur the connection of the Jewish nation to its eternal capital," Gold said.
In response to the backlash from Israeli officials, UNESCO chief Irina Bokova later called for "respect and dialogue."