Israel Tourism Ministry under fire for omitting top Muslim, Christian sights from visitor map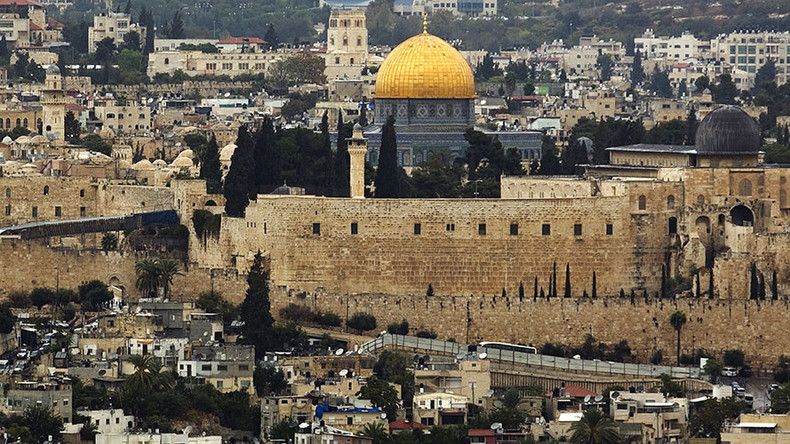 A new official visitor map of Jerusalem's Old City features dozens of Jewish sites, while completely ignoring most Christian and Muslim landmarks. Despite criticism, the Israeli Tourism Ministry defended the map, describing it as "excellent."
The map shows five Christian sites and only one Muslim site, the Dome of the Rock. For example, the Islamic world's third-holiest site - the Temple Mount's al-Aqsa Mosque - is not marked, although it is drawn on the map. Meanwhile 57 Jewish places of interest appear on the chart.
Local tour guides haven't even heard of most of the featured synagogues, yeshivas and Jewish-owned buildings, the Haaretz newspaper reported, accusing the map - marked with the ministry's official logo - of "bias towards the settler narrative."
The Tourism Ministry responded by defending the map, saying on Tuesday that it "has served as an excellent map."
"The Tourism Ministry of the State of Israel stands behind the displayed map," stated the official statement, the Jerusalem Post reports.
"The map was produced in collaboration with experts, who provided their recommendations based on vast experience to create a useful and convenient map detailing the main tourist sites."
Critics are not convinced and argue that history is being rewritten.