Women 'outweigh' clerics in Iran's parliament for first time in history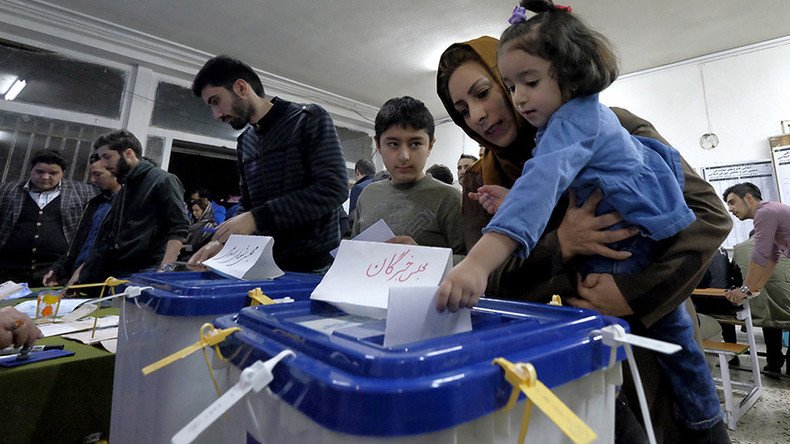 The new Iranian parliament will see more women than clerics, whose number have reached an all-time low, parliamentary elections results have shown. This is the first time women have outnumbered clerics in the country's history.
According to the official voting results issued on Saturday, 17 women will become members of the 290-seat parliament compared to clerics who only won 16 seats, AFP reports. Although the clerics fall just one seat behind women, their overall number has reached an all-time low.
What is more, female politicians have beaten their previous record as the highest number of seats they managed to get in the past was just 14. Compared to the previous election, the number of women almost doubled.
"As a young woman, I ran to inspire women and give them courage to fight for their rights. I ran to play my role in the destiny of the country and stop extremists from capturing seats in parliament," Fatemeh Hosseini, one of the "winners", said as reported by AP.
Women were not the only ones to celebrate the victory. Election results also showed that reformist and moderate politicians, who are supporters of President Hassan Rouhani, had made an astounding comeback outnumbering their conservative rivals for the first time since 2004. There will be 133 reformists in the new parliament and 123 conservative MPs.
READ MORE: Iranian moderates secure majority in parliament and assembly of experts
The general trend for clerics has been negative since 1979 with 164 of them being elected in the first elections and 52 in previous ones.
A number of Iran's key politicians are clerics and were MPs in the past including two former presidents and Hassan Rouhani, who served in the parliament from 1980 to 2000.
On Friday, Iran held a second ballot since no candidate won the minimum 25 percent required to pass during the first round of voting on February 26.
READ MORE: Iran votes: Here's the break down
The new parliament will begin its session on May 27. Although it has no direct influence on foreign policy, it can back the open policies of Iranian president who seeks to boost his country's economy since the lifting of the sanctions in exchange for the signing of the nuclear deal last year.
You can share this story on social media: