Iran votes: Here's the break down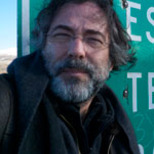 Pepe Escobar is an independent geopolitical analyst. He writes for RT, Sputnik and TomDispatch, and is a frequent contributor to websites and radio and TV shows ranging from the US to East Asia. He is the former roving correspondent for Asia Times Online. Born in Brazil, he's been a foreign correspondent since 1985, and has lived in London, Paris, Milan, Los Angeles, Washington, Bangkok and Hong Kong. Even before 9/11 he specialized in covering the arc from the Middle East to Central and East Asia, with an emphasis on Big Power geopolitics and energy wars. He is the author of "Globalistan" (2007), "Red Zone Blues" (2007), "Obama does Globalistan" (2009) and "Empire of Chaos" (2014), all published by Nimble Books. His latest book is "2030", also by Nimble Books, out in December 2015.
Published time: 25 Feb, 2016 14:33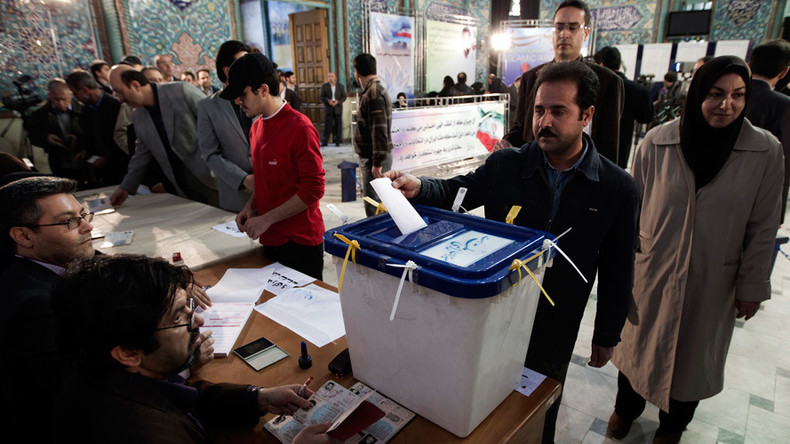 Iran's elections this week are crucial as they will determine whether the Persian-style controlled opening conducted by President Hassan Rouhani – and his premier Javad Zarif – will ensure continuity, supported by a favorable Majlis (Parliament).
Not only have Iran's elections yielded prime political players, such as "dialogue of civilizations" president [Mohammad] Khatami, and the immensely controversial president [Mahmoud] Ahmadinejad; parliamentary elections for their part pit an array of factions involved in complex alliances virtually opaque to outside observers.
At stake this time around are the business fruits to be collected after the Vienna nuclear deal and the end of the UN and EU sanctions (significant US sanctions remain); the progressive integration of Iran into the China-driven New Silk Roads; Iran's strategy to recover market share in the global oil trade, coupled with the immense investment necessary to upgrade its energy industry; deals after deals clinched with European – not to mention Asian – partners; the full, and not partial re-entry of Iran into global consumer markets; and last but not least a shot at reelection for Rouhani in the next presidential elections.
So forget about proverbially pathetic Western disinformation, especially the usual US neocon and Zionist demonization of all things Iran. Here's what you need to watch to keep these elections in perspective.
Is turnout important?
Yes. In the 2012 parliamentary elections, it was 64 percent. The more the Rouhani system is endorsed by more people, the better.
How do the elections work?
"Lists" are the name of the game. Pop characters head those lists. Voters make their choices largely based on the appeal of the list leader.
Will there be reformist candidates?
Some – although quite a few among the most popular were banned. Top reformist and former president Khatami is banned from official Iranian media. But he made a crucial video exhorting voters to go for the reformist list.
What's the deal in Tehran?
Massive; no less than 1121 candidates fighting for 30 parliamentary seats.
Who are the favorites?
Among the reformists, Mohammad Reza Aref, Khatami's vice president from 2001 to 2005. He did not contest the 2013 presidential elections – following Khatami's suggestion – and that opened the way for Rouhani's victory. He's essentially a moderate. There's also Kazem Jalali, member of a conservative faction, the Followers of the Leadership.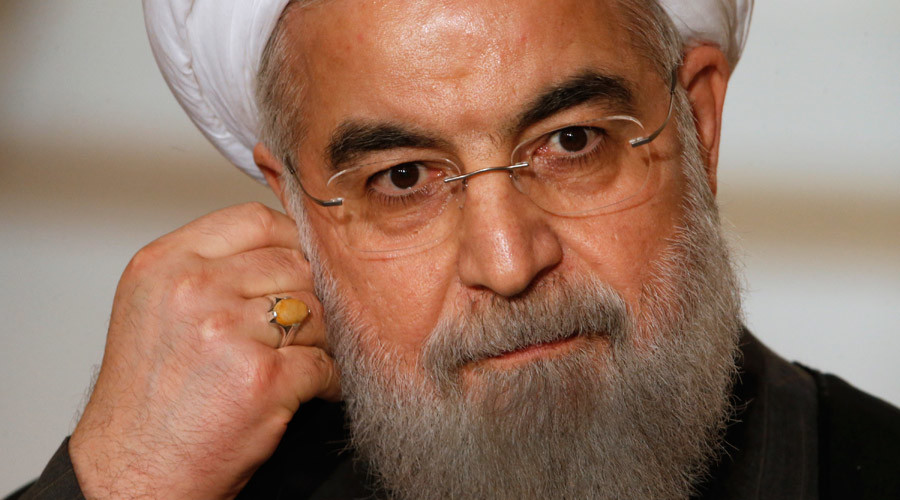 Is there some sort of anti-hardliners united front?
Definitely. It groups the reformists; all kinds of supporters of Rouhani and Zarif; the moderate conservatives (and those include powerful parliament speaker Ali Larijani; and the above-mentioned Followers of the Leadership.
What about the conservatives?
Keep an eye on Gholam-Ali Haddad-Adel, top adviser to Supreme Leader Ayatollah Ali Khamenei; his daughter is the wife of Khamenei's son Mojtaba; he leads the 30 candidate Tehran conservative list.
Are they all conservatives?
Not really. Their list features hardliners – such as hojattoleslam Morteza Agha-Tehrani (a former adviser to Ahmadinejad) and Ismail Kowsari (a key member of the National Security and Foreign Policy Commission). Key fact; they don't like Rouhani's opening one bit.
Will these elections change Rouhani's foreign policy?
No.
Will they interfere with the Vienna nuclear deal?
No.
So what's the really big deal?
The elections for the Assembly of Experts – parallel to the parliamentary elections.
Why?
Because the 88 members of the Assembly of Experts, according to the Iranian constitution, choose the next Supreme Leader. Khamenei is 76, his health has improved, but there's a huge chance this Assembly – which will last for 8 years - will end up choosing the next leader.
Who's running?
There's one 16-member reformist list led by the notorious Ayatollah Hashemi Rafsanjani, a.k.a. "The Shark", named "People's Experts." They include the President himself – Rouhani – as well as former Rouhani Intelligence Minister Seyed Mahmoud Alavi.
Who's out?
Another big deal; Hassan Khomeini, grandson of Ayatollah Khomeini. He's very popular in Iran. Reasons for his exclusion are quite murky. What's intriguing is that campaign posters for this list feature Rafsanjani, Khamenei, Rouhani and Hassan Khomeini praying together; in Iranian terms, that's like the Rolling Stones playing Satisfaction.
What about the conservatives?
Out in force. They have two lists – one of them presented by the key Society of Seminar Teachers of Qom, very conservative clerics. What's relevant is that both lists are filled with top hardliners – such as Chairman of the Guardian Council Ayatollah Jannati; the immensely hardcore Ayatollah Mesbah Yazdi; and the current head of the Assembly and secretary of the Society of Seminary Teachers, Mohammad Yazdi. And there's even a third list.
What's the low down then?
It's a pitch battle between "The Shark" Rafsanjani and the ultra-hardliners. It's useful to remember that Rafsanjani – the closest adviser to Ayatollah Khomeini – was crucial to elect Khamenei as Supreme Leader. He already led the Assembly of Experts, from 2007 to 2011.
What if he hardliners win?
They will elect a hardliner as next Supreme Leader. Not good. Rafsanjani, under the circumstances, is a more progressive choice, considering he never demonized the Green Movement leaders and he openly confronts the hardliners.
Has the Supreme Leader spoken?
No. He's supposed to be the arbiter.
And what about the Revolutionary Guards?
They tend towards a hardliner; crucially, someone who will never waver when facing Washington, Tel Aviv and Riyadh.
Is this a crucial stop for Iran on its way to become the next big global success story?
Of course. But preferably, in the near future, enjoying a second Rouhani term, and with a non-hardliner as the next Supreme Leader.
The statements, views and opinions expressed in this column are solely those of the author and do not necessarily represent those of RT.