Another first: RT streams news broadcast LIVE in 360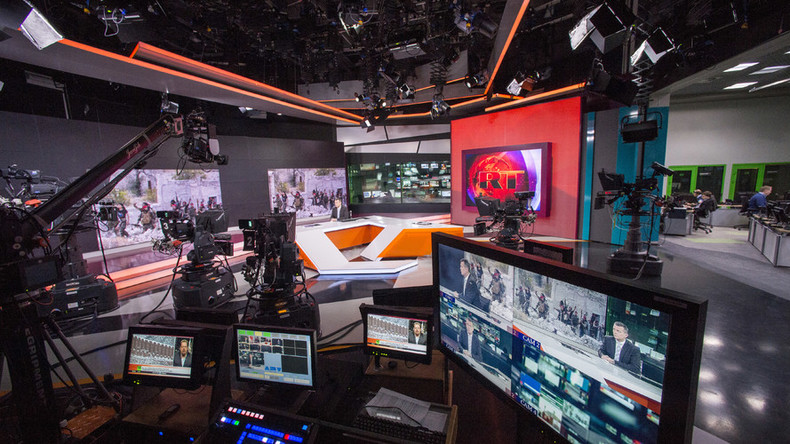 RT is proud to live stream its first-ever news broadcast using a 360 degree camera that will allow the viewer to spin around the studio in real time and see exactly how television is made.
Note: Best experience via desktop or YouTube app for mobile devices
Presenter Daniel Hawkins, who has previously streamed behind-the-scenes footage as he's been live on air – but never from all angles – is to lead the audience through the bulletin and into RT's virtual reality.
RT has been one of the world's pioneers of 360 broadcasting, with a dedicated Facebook channel that has featured news and entertainment, including footage of a tank preparing for V-Day celebrations, and an F1 car speeding through the Sochi racetrack.
Android and Apple users can also download a specialized 360 app for a tailor-made mobile experience.
"The 360 video is the perfect format for broadcast news, as it gives the viewer a totally new sense of presence," says Kirill Karnovich-Valua, head of RT's Online Projects.
All the viewer has to do to enjoy the mind-blowing effect is click and hold on any point on the video screen, and then drag the image in any direction to see exactly what the multiple cameras – which are mounted on a device similar to a high-tech disco ball – are filming.
RT's Social Media team has recently been recognized for its pioneering efforts to effectively use cutting-edge technologies, when it secured a nomination at the Internet's premier accolade, the Webby Awards, in the News & Information category.