RT goes for VR: 360-degree videos to immerse you in the news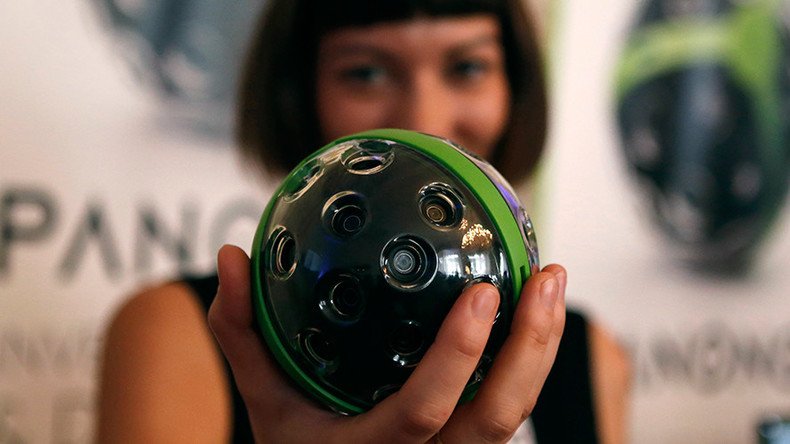 RT is now producing video footage of the most exciting events in gripping panoramic format compatible with virtual reality devices. RT360 content gives a new sense of being right at the spot where news happens.
360-videos are a rapidly growing format of digital content production, its popularity fuelled by the growing availability of affordable VR devices. RT is bringing the technology to news reporting, which is a perfect match for it, according to Kirill Karnovich-Valua, head of RT's Online Projects.
"The 360 video is the perfect format for broadcast news, as it gives the viewer a totally new sense of presence. It won't be long till we see live immersive-video broadcasts. And we at RT are gearing up for that," he said.
In the past month RT has been actively using the new technology to engage readers in the stories to the greatest possible extent. 360-videos have become stories in themselves. Whether a football match, a spacecraft launch, or a plane crash, 360-videos are very useful for giving first-hand vivid accounts of events.
Take, for example, the launch of Russia's Soyuz rocket from the Baikonur spaceport. Doesn't the panoramic view give you a sense that you are actually there watching the whole launch process?
Thanks to immersive video, you can now look behind the scenes of an RT newsroom and get a glimpse of how a broadcast is done.
The attention-grabbing events of March 2016, such as the crash of the FlyDubai flight in Rostov-on-Don and the terror attacks in Brussels have also been covered using the new technology.
RT's 360-videos show the aftermath of the attacks in Brussels, featuring people paying tribute to the victims and a minute of silence.
This 360 video features the crash site of FZ981.
In December 2015, RT launched the RT360 VR app, which is currently available on Google Play and from the AppStore. The application features RT's first immersive mini-documentary, titled Donbass 360: The Ravaged Heart of Europe, providing the reader with a detailed look at war-torn Donetsk and its bombed-out airport. RT was also one of the world's first media organizations to launch a separate Facebook page dedicated to immersive videos.
Apart from the Facebook page, viewers can also watch 360 news videos on RT's YouTube channels, both in Russian and English.
You can share this story on social media: