Powerful 5.8-magnitude quake hits Tonga – USGS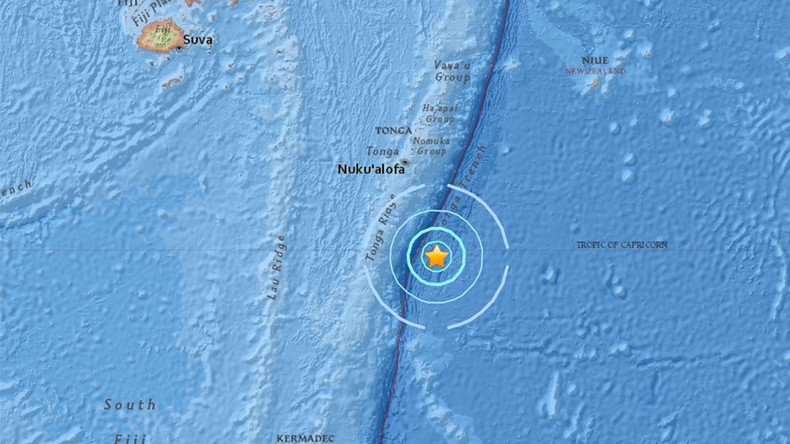 A 5.8-magnitude has hit the coast of the Pacific island nation of Tonga, USGS reported. The tremor with a depth of 66km, struck 287km from the county's capital of Nuku'alofa.
The part of the South Pacific Ocean where Tonga lies is considered to be one of the most seismically active areas in the world due to convergence between the Australia and Pacific plates, the USGS said.
READ MORE: 6.2 magnitude earthquake strikes southwest of Samoa
In March, a 6.2-magnitude earthquake struck off Tonga and the Samoa islands, Geoscience Australia and the US Geological Survey (USGS) reported. The quake occurred just 96km from the town of Hihifo in Tonga.
You can share this story on social media: