9 injured in clashes at Anadolu University, Turkey (VIDEO)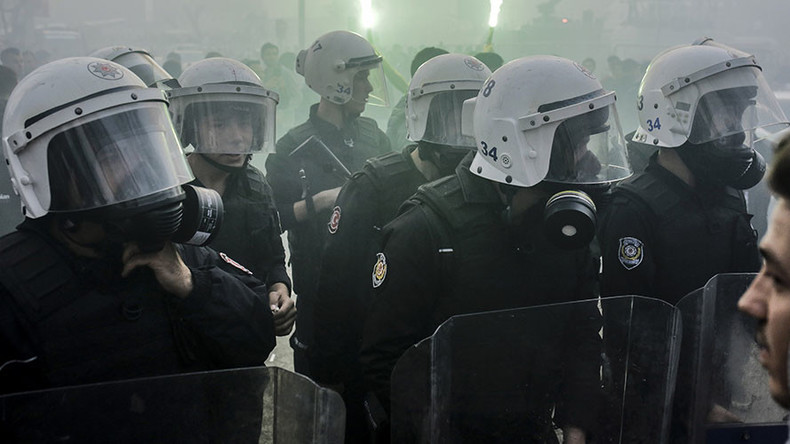 At least nine people have been injured in Eskisehir in northwestern Turkey, where clashes between a group of students and security occurred during a festival at Anadolu University.
Three students were injured and three more needed medical assistance from paramedics in an incident that unfolded near the university campus on Wednesday, Turkey's Dogan News Agency (DHA) reported.
Three security guards were hospitalized.
A fight reportedly broke out between a group of some 20 young people, who wanted to enter the university premises but had been stopped by private security officers for allegedly failing to provide student IDs.
At the same time, another group of around 30 students rushed to the scene from the university's grounds, DHA reported, adding that the argument went on and resulted in "fists flying and kicks" from both sides.
Riot police placed near the campus had to intervene, the agency reported, adding that tear gas was fired in the clash. The group was then chased by police, before the students disappeared into a shopping center in the neighborhood.
According to the Turkish ETHA news agency, the event at the university was organized by students under the slogan: "We want to breathe." They said they were protesting increasing pressure on their "progressive movements", the report said.
Anadolu University is the largest university in Europe and the second largest in the world.