Paris attacker Abaaoud's teenage brother may be in Europe plotting revenge – reports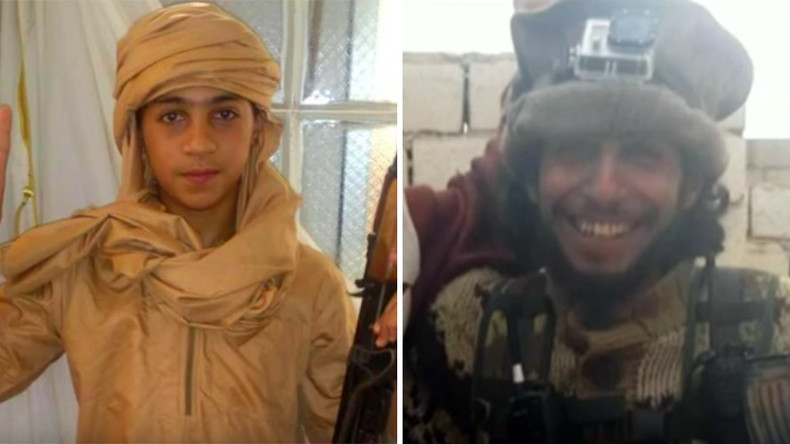 Police in European states have been put on high alert since receiving reports that the 15-year-old brother of Paris attack mastermind Abdelhamid Abaaoud has left Syria and is on his way to Belgium to avenge his older brother's death.
READ MORE: ISIS eyes German cities as next targets – spy chief
Younes Abaaoud has been described in the media as Islamic State's (IS, previously ISIS/ISIL) youngest known jihadist. In January of 2014 when he was only 13, his older brother Abdelhamid reportedly took him out of Belgium to Syria, where Younes joined the ranks of the terrorist group.
"I come here at 10 o'clock" were the words intercepted by Interpol in a February 28 telephone conversation between Younes and his sister Yasmina, who resides in Belgium, Paris Match reported.
A jihadist threat had appeared on Facebook earlier claiming that Younes was soon going to "avenge the death of his elder brother."
IS has used the image of the young recruit in its propaganda material. In some photos, Younes appears smiling and armed with Kalashnikov.
Younes' older brother Abdelhamid is said to have been the mastermind of the November 13 attacks in the French capital of Paris that left 130 dead. He was killed in an anti-terrorist operation in the Paris suburb of Saint-Denis within a week of the massacre.
Abaaoud's siblings are all from the Brussels suburb of Molenbeek, which has acquired notoriety in the media as an "Islamist hotspot."
READ MORE: Brussels bombings were 'Plan B,' suspects eyed attack on Paris – prosecutor
Read more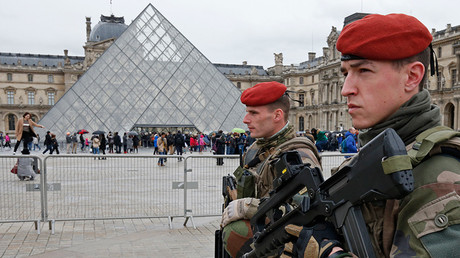 Paris Match says it has obtained an Interpol file on Younes indicating that authorities believe he poses a threat. The teen is described as a "terrorist,""killer," and "warrior-jihadist."
The current orders on Younes are reportedly "stop and detain immediately."
Authorities have reportedly been sent a warning that Younes could have changed his appearance and be traveling under a false name, although the French Interior ministry has denied having any knowledge that such a warning has been issued.
Police are said to be worried that Younes could potentially fly "to any destination in Turkey, Morocco or Europe."
"If he returned to Europe and he walks with a false identity, it is difficult for us to find him," the media quoted one European investigators as saying.
Police are worried that Younes could follow in his brother's footsteps by slipping through border controls into Europe and then using the Union's free movement policy to easily travel from country to country. Abdelhamid was able to get into Britain in 2015 despite an outstanding warrant for his arrest.
READ MORE: Getaway: How Paris attacker, now 'fleeing in Europe', evaded police 3 times after carnage
European anti-terror forces don't have a good track record of keeping on top of jihadist suspects.
For example, Salah Abdeslam, Abdelhamid Abaaoud's best friend and the brother of one of the Paris attack suicide bombers, was stopped and released by the authorities three times.
Abdeslam was able to casually flee the scene of the Paris massacre back in November by asking two friends from a Brussels suburb to pick him up after claiming that his car had "broke down," according to media reports.
Some other reports suggest that the three were not stopped just once on the Belgian border, but as many as three times, without ever arousing the police's suspicion.