'Outrageous & frivolous': Swedish office space advertised as 'asylum accommodation'
Published time: 29 Mar, 2016 04:21
Edited time: 29 Mar, 2016 05:05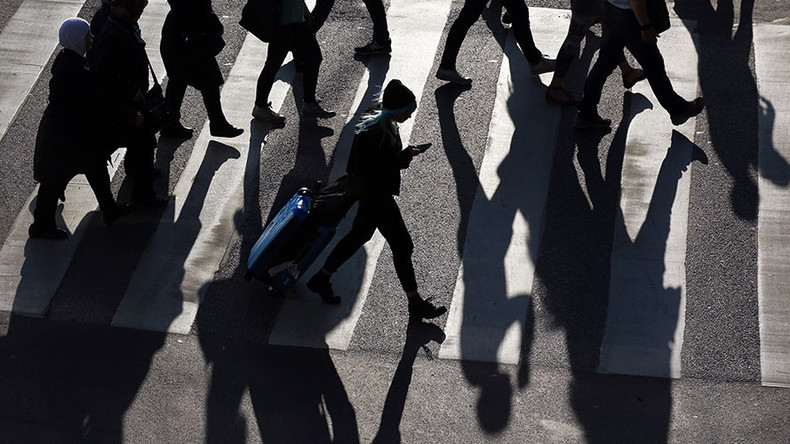 A number of private properties in Sweden have been spotted on leading real estate websites accompanied by notices promoting the modular facilities as ideal for "starting asylum accommodation." The practice has been declared "outrageous" by the country's Left Party.
Swedish newspaper Svenska Dagbladet reports how some offices and apartments valued at just $12,000 are being presented to potential customers as money spinning asylum homes.
But Swedish Left Party politician Christina Höj Larsen has hit out at people who see the issue of asylum with dollar signs in their eyes, saying only the government has the ability to provide quality, affordable housing for people fleeing their homelands.
Larsen told Svenska Dagbladet that it was "outrageous" that often vulnerable people were being targeted by opportunists.
"People forced to flee their homes should not become a market for opportunists. They should be received with seriousness and long-term aims," she said, as cited by The Local.
"The government will be responsible for the procurement of modular houses... Such a state-driven solution would be fantastic. At the moment anyone can wheel and deal, which is going to be expensive and affect quality in the long term."
However, Liberal Party politician Emma Carlsson Löfdahl has backed the use of private properties, saying "serious" offers of accommodation could "help solve the current housing crisis."
While it is perfectly legal to sell a property saying it "can be used as asylum accommodation", this "does not mean that the buyer can open it without authorization," Cecilie Holm of the Inspectorate for Health and Care noted.
Sweden received a record 160,000 asylum seeker applications last year and has taken in one of the highest numbers of refugees in relation to its population in the EU. In January, the interior ministry asked police and the country's migration agency to prepare to expel up to 80,000 refugees and migrants who arrived in 2015.
READ MORE: Man killed in third fatal stabbing at Swedish asylum centers this year
However, the country has seen a dramatic fall in the number of new arrivals since January 4 when Sweden enacted systematic photo ID checks on travelers.