Man killed in third fatal stabbing at Swedish asylum centers this year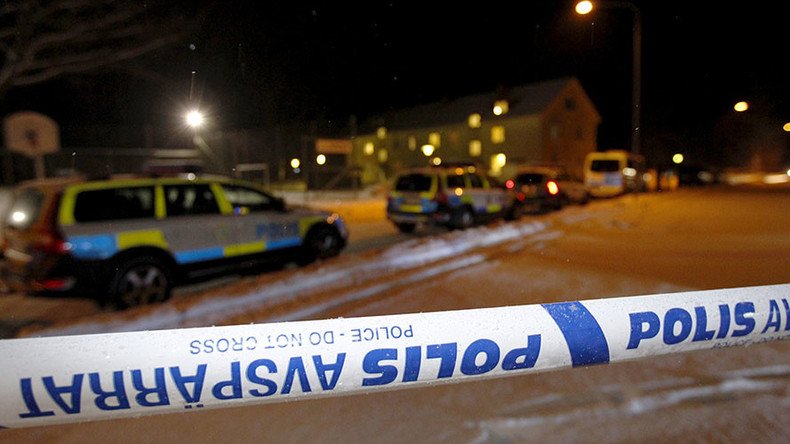 Three people have been arrested after a man was stabbed to death at an asylum center in central Sweden early Friday morning in the third such incident this year.
Police were alerted to the attack at the center near the town of Lindesberg just after 5 a.m., according to a police statement.
The man was stabbed in the throat and taken to hospital, but died soon after.
Two suspects were arrested at the scene while a third managed to flee into woods nearby as police arrived. He later turned himself over to the police in Lindesberg, The Local reports.
The victim and his attackers all lived at the asylum center, according to police.
"There has been and will continue to be feverish activity at the site. Technicians are in place to secure evidence," police spokesman Stefan Wickberg told the Swedish public service broadcaster SVT.
"The second thing to do is gather information from various people. The third thing is to establish as accurately as possible who did what. Presumably they didn't all hold the same knife."
This is the third murder at a Swedish asylum center this year. In January, a 22-year-old asylum center worker was killed in a stabbing attack in Mölndal, and last month a man was stabbed to death after a brawl at another center, near Soderhamn.
More than a dozen male asylum seekers were involved in the knife fight in the Ljusne center, 240km (150 miles) north of Stockholm.
READ MORE: Murder probe launched after new deadly brawl at Swedish asylum center (VIDEO)
Sweden received a record 160,000 asylum seeker applications last year and has taken in one of the highest number of refugees in relation to its population in the EU.
In January, the interior ministry asked police and the country's migration agency to prepare to expel up to 80,000 refugees and migrants who arrived in 2015.
The country has seen a dramatic fall in the number of new arrivals since January 4 when Sweden enacted systematic photo ID checks on travelers.
You can share this story on social media: