Man suspected of producing fake documents for both Paris and Brussels attackers arrested in Italy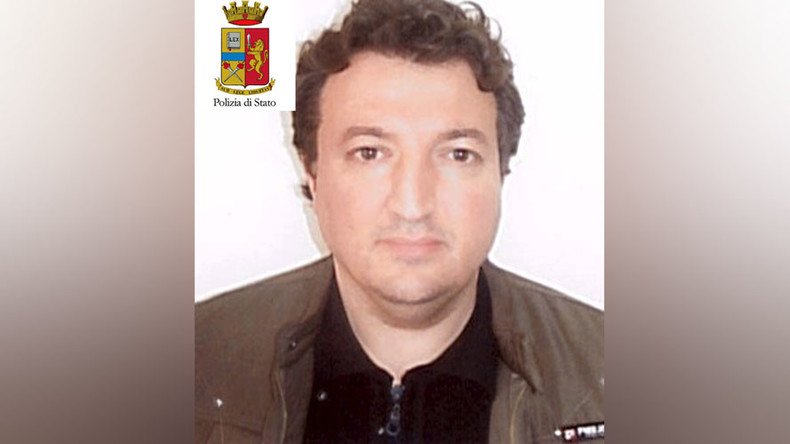 An investigation into the Brussels and Paris terror attacks has widened to cover other European countries, with a man suspected of producing false identification documents for the attackers being arrested in Italy.
Forty-year old Djamal Eddine Ouali has been detained by Italy's anti-terrorism agency, the General Investigations and Special Operations Division (DIGOS), Reuters reported. The suspect is of Algerian origin.
The arrest was carried out in the small town of Bellizzi in southern Italy on Saturday.
An international arrest warrant had been issued for Ouali in January, a police statement said.
Ouali is suspected of being a part of a criminal network that produces false documents used in illegal immigration, according to Italian AGI news agency.
He was interrogated in Salerno prison on Sunday, but exercised his right to remain silent, AGI said, adding that, following the interrogation, the investigating judge validated the arrest, and a process for the suspect's extradition to Belgium was launched.
The alleged accomplice of the terrorists will be extradited to Belgium in the coming days, according to the police statement.
Authorities are now trying to determine how the suspect came to be in Italy, as well as checking his possible connections to other criminal and terror networks. According to the initial findings, Ouali has been in the Salerno area for at least two months. He is married to a woman who is about to give birth, AGI said.
READ MORE: Police negligence let Brussels bomber avoid arrest after deportation from Turkey – Belgian minister
According to some reports, Ouali's name was discovered in a raid in a Brussels apartment last October, during which hundreds of digital photographs were found among false documents, such as passports, along with the equipment to produce them. Images of three men suspected of planning the November Paris attacks, as well as a picture of Najim Laachraoui, a suicide bomber at Brussels Airport, were discovered among the photographs, The Local said.
READ MORE: Belgian prosecutor files terror charges against 3 men
Laachraoui, who was reportedly a Brussels native, was among three terrorists who carried out attacks in the Belgian capital on Tuesday. Four of the 28 people who were killed in the attacks remain unidentified, Reuters reported, citing officials. The 24 identified fatal victims – 14 at the airport and 10 on the Metro – were of nine different nationalities.
According to the official toll released on Saturday, 340 people were injured in the terror acts, of which more than a hundred remain in the hospital, with over 60 in intensive care, many with severe burns.
READ MORE: At least 400 ISIS fighters trained for attacks on Europe – report
You can share this story on social media: