Videos of police detaining terror suspect in Brussels raid
Published time: 25 Mar, 2016 18:59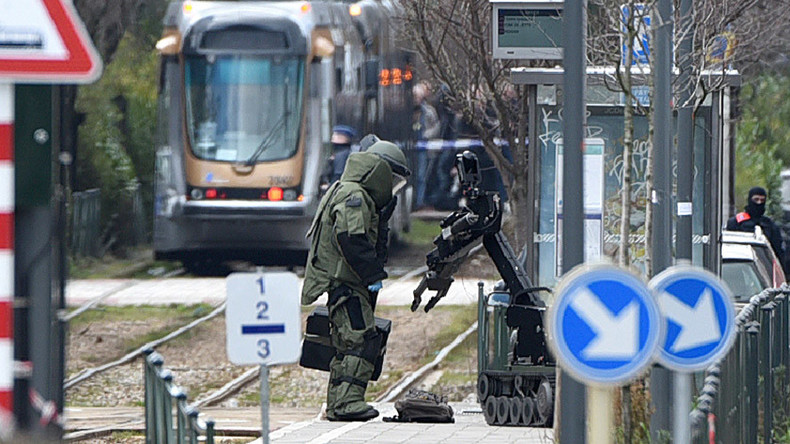 Belgian police have detained a terror suspect linked to Tuesday's Brussels attacks during a raid in the city's Schaerbeek district. Footage shot by witnesses shows how the man was detained after being wounded by police.
Armed police and troops cordoned off an area around a tram stop and three blasts were heard during the raid.
According to the Schaerbeek mayor, Bernard Clerfayt, the suspect was detained in possession of a suitcase full of explosives.