Belgian prosecutor files terror charges against 3 men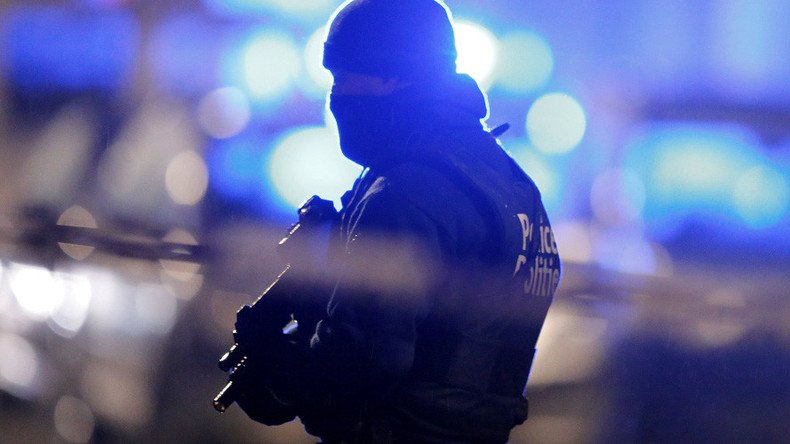 Three men have been charged with terrorist activities, the Belgian prosecutor said, adding that one of them identified only as Faycal C, was seen in security footage in Brussels' Zaventem Airport, along with Brussels attackers shortly before the blasts.
READ MORE: Brussels airport and Metro bombings aftermath LIVE UPDATES
Faycal C was charged with participation in terrorist groups, terrorist killings and attempted terrorist killings, the prosecutor said.
Two other men, identified as Aboubakar A and Rabah N, were also charged with terrorist activities and membership of a terrorist group. Rabah N was also wanted in connection with a recent Paris raid when police said they foiled a terrorist attack.
A man identified as Abderamane A., who was arrested on Friday after being shot in the leg at a tram stop in Brussels' Schaerbeek district, will be detained for an additional 24 hours, the prosecutor said.
The man was arrested Thursday, the prosecutor said, adding that police searched the suspect's house but didn't find any explosives or weapons.
RTL cited police sources who said that the man fled Brussels' Zaventem Airport shortly after the attacks and he was seen in the Schaerbeek area of Brussels nearly two hours after the bombings.
Faycal C was seen standing next to Khalid El Bakraoui, one of the suicide bombers in security footage in Brussels' Zaventem Airport prior to the attacks.
According to Le Soir newspaper, his name was Faycal Cheffou. Brussels mayor Yvan Mayeur told Le Soir that Cheffou was a journalist and called him "dangerous," adding that the suspect had been previously detained at a park, where he had been trying to convince asylum seekers to become radical extremists.
Cheffou was identified by a taxi driver who drove the suspect Tuesday morning, Le Soir reported.
Belgian authorities urged that a march to show solidarity in the wake of the Brussels attacks, which was scheduled for Sunday, be postponed due to security reasons, RTBF reported, citing Brussels' mayor and Belgium's interior minister. Organizers of the "March Against Fear" later called off the event.
"We totally agree with the authorities' request to delay this plan for a later date. We in turn ask citizens not to come to Brussels this Sunday," said march organizer Emmanuel Foulon, as quoted by Reuters.
On Tuesday, the Belgian capital was rocked by twin blasts at the city's Zaventem Airport and an explosion at the Maalbeek Metro station, just meters away from key EU buildings, less than an hour later.
Belgian prosecutor identified two suicide bombers as brothers Khalid and Ibrahim El Bakraoui. According to Belgium's RTBF public broadcaster, both brothers, residents of the capital, were known to police for links to organized crime, but not for terrorism.
The third suspect in the Brussels airport attack was reported by Belgian media as Najim Laachraoui. Born on May 18, 1991, he is a native of Schaerbeek, a municipality located in the Brussels-Capital Region of Belgium.
You can share this story on social media: