Denmark may strip radical imams of citizenship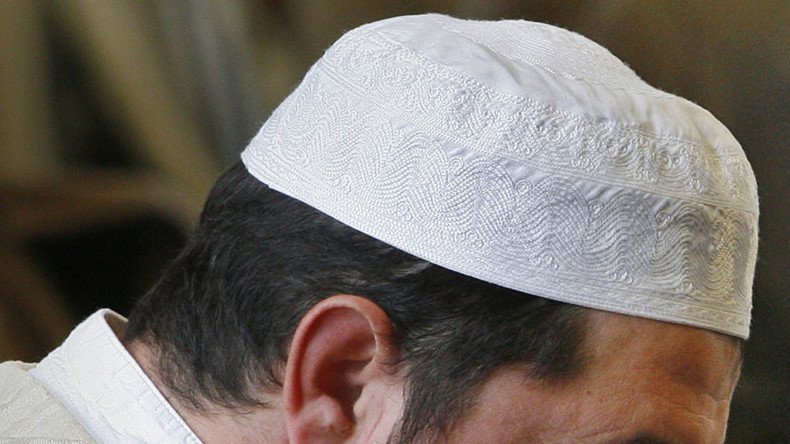 Denmark might soon be able to strip radicalized imams of citizenship. The proposal is expected to be supported by a majority in parliament.
The initiative comes from the anti-immigration Danish People's Party, and has received backing from the ruling Liberal Party, the opposition Social Democrats and the Conservative party.
"The Constitution says that one must practice his faith as long as it is not contrary to morals or disturbing to the public order," Martin Henriksen, Danish People's Party's spokesman told the Berlingske newspaper on Monday.
"When imams endorse or recommend stoning or when an imam tells a woman subjected to violence by her husband, that that's okay, then it [may be considered] subversive speech that disturbs the public order. Some of these imams are Danish citizens, and we think we should deprive them of their citizenship," he said.
The proposal was made in particular to withdraw citizenship from Abu Bilal, a leading imam at the Grimhoj mosque in the city of Aarhus. A recent documentary, 'Mosques behind the Veil,' revealed that the imam advocated the stoning of adulterous women and the killing of apostates.
Danish Prime Minister Lokke Rasmussen urged MPs to come up with measures to counter the growth of radical Islam after the documentary exposed the activities of such radical mosques.
The Danish People's Party is set to make two new proposals in the upcoming set of negotiations with the Danish PM. The party is to present a draft resolution on stripping Abu Bilal of his Danish citizenship and then to review the Constitution's clause on religious freedom.
Rasmussen said that he will be willing to "push the limits" of the interpretation of the Danish Constitution when reviewing the proposals, the Local reported.
"We are open to all solutions that can stop the radicalized imams," said Trine Bramsen, the Social Democrats' spokesman, according to the Berlingske newspaper.
Marcus Knuth, the Liberal Party's immigration spokesman, said the proposal was "a really good idea."

"I personally think it sounds like a really good idea… You are not just talking about twisted old imams. These are the mosques that have shaped many Syrian fighters, and they can be a threat to national security," he said.
The president of Grimhoj Mosque, however, called the measure a very drastic step, saying it would only encourage radicalization.
"We will not solve the problem that way, but risk creating more radicalization. I do not understand the thinking. Denmark is the best country I live in and I have no interest in destroying it," Oussama El-Saadi said.
In January, the Danish government passed measures that allowed the confiscation of valuables from refugees. The new laws also delayed refugees' reunification with family members for three years. Integration Minister Inger Stojberg said the goal of the new legislation was for Denmark to become "significantly less attractive for asylum-seekers." The move was greeted by severe criticism from human rights groups.
You can share this story on social media: