Denmark approves confiscation of refugees' valuables, delay of family reunifications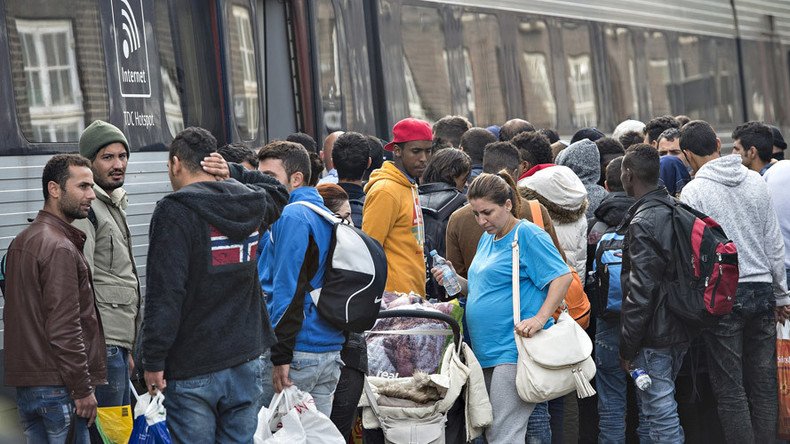 The Danish parliament has passed measures aimed at deterring refugees from seeking asylum, including the confiscation of their valuables and a delay in family reunifications. The move has received widespread condemnation from human rights organizations.
Asylum seekers arriving in Denmark will now have to hand over cash exceeding 10,000 kroner (US$1,450) and any personal items valued at more than that amount. This is more than three times the 3,000 kroner ($435) that was originally proposed.
However, wedding rings and other sentimental items will be exempt from confiscation.
Integration Minister Inger Stojberg said the goal of the new legislation is for Denmark to become "significantly less attractive for asylum-seekers," AFP reported.
The center-right Danish government says the measures are aimed at covering the cost of each asylum seeker's support from the state, and is similar to requirements for Danish citizens receiving welfare benefits. However, Danes are not subject to the kinds of searches proposed in the new refugee law.
Some have compared the new measures to the confiscation of gold and other valuables from Jews by the Nazis during the Holocaust.
But Prime Minister Lars Lokke Rasmussen of the right-wing Venstre party has shrugged off the criticism, calling it the "most misunderstood bill in Denmark's history."
The new legislation will also prevent refugees from applying to be reunited with their family for three years, and will only give Syrian war refugees one year's protection.
"I'm afraid that it will lead to an incentive structure where refugees bring their children with them," parliament member Mette Gjerskov told Berlingske newspaper. Berlingske said ahead of the vote that she was one of three Social Democrats planning to vote against their own party.
"We have seen plenty of children in rubber boats on the Mediterranean," the lawmaker added.
International human rights organizations have also condemned the three-year delay for reunification applications.
Amnesty International called the move "cruel," stating that it could have a "devastating impact on families." Meanwhile, the United Nations refugee agency, UNHCR, said the law violates several conventions on rights and refugees.
That sentiment echoed a January 15 letter to Stojberg from the Council of Europe's commissioner for human rights, Nils Muiznieks, who said the reunification waiting period raises "issues of compatibility" with the European Convention on Human Rights.
However, Danish Foreign Minister Kristian Jensen defended the law to the UN Human Rights Council last week, saying "the Danish welfare state is based upon the very simple principle that the state will provide and pay for those unable to take care of themselves, not for those who are able."
Jensen and Stojberg responded with similar answers when questioned by European MPs during a meeting of the civil liberties committee on Monday.
The bill will be signed into law by Denmark's Queen Margrethe within a few days.
Passage of the new legislation comes less than one week after Danish lawmakers passed a resolution urging the government to look into the consequences of building temporary housing complexes for refugees outside of Danish cities. The move is backed by the anti-immigration Danish People's Party, which wants to prevent refugees from integrating into Danish society.
The influx of asylum seekers has led to tension with locals in some areas, with Danish women reporting sexual harassment at the hands of refugees in at least three towns. Several nightclubs have imposed strict admission rules, requiring patrons to prove their ability to speak Danish, German, or English.
Denmark registered 21,000 asylum applications in 2015, making it one of the top EU destinations for refugees per capita, after Finland, Austria, Germany, and Sweden.
Europe continues to face its biggest migrant crisis since 1945, with the number of asylum seekers expected to increase this year. More than one million refugees entered Europe in 2015, most of them from Syria, where a civil war has taken the lives of 250,000 people and displaced 12 million since 2011, according to UN figures.
You can share this story on social media: