'Unsafe on streets': Danish women 'sexually harassed' by refugees in at least 3 towns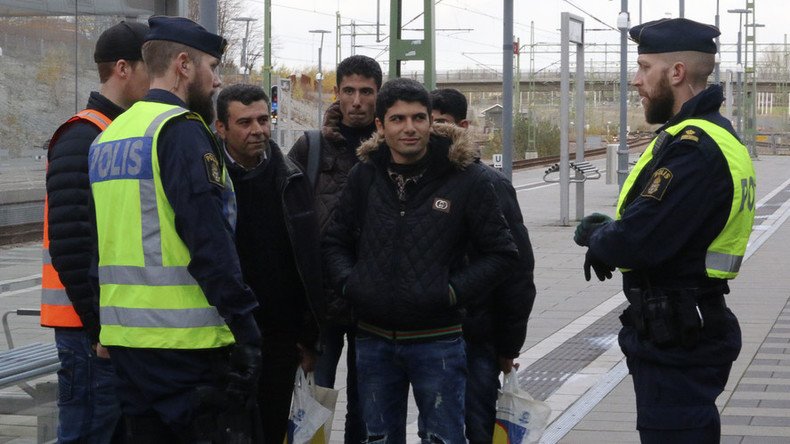 Danish women have reportedly been subjected to sexual harassment by asylum seekers in at least three towns, local officials said, adding that male refugees "have hard time respecting the opposite sex" while enjoying the Danish nightlife.
Several incidents took place in the town of Thisted, northern Denmark. Since November it has been hosting a refugee camp for 365 asylum seekers.
"Several young women have felt unsafe on the streets, where they have been accosted by asylum seekers. The same thing has happened on the dance floor out in the nightlife," Lars Sloth, the director of the city's children and families unit, told Ritzau news agency.
Several refugees from the camp were also detained for being intoxicated.
According to Sloth, there have recently been more asylum seekers who drink too much and have been put in detention.
"We recognize that there is a cultural problem, and therefore we undertake some measures to address the problem," Sloth told TV2.
Now, the town workers will launch a campaign to tell the newcomers how they should behave in Denmark.
"First and foremost we want it to be safe and comfortable for all of our residents to move around in Thisted – including in the city's nightlife. Therefore we are initiating extra measures that will contribute to better understanding, fewer conflicts and thus better security."
Sexual harassment by refugees was also reported in the town of Sonderborg, southern Denmark, and in Haderslev municipality.
"We must say that a large number of the male guests who come from the local asylum center have a very hard time respecting the opposite sex. In my eyes, it is harassment when one or more men continue to touch a young woman after she has said 'stop'," Glenn Hollender from the Sonderborg club Den Flyvende Hollænder told TV Syd.
First Syrian asylum seekers arrived to Haderslev in 2014. The majority of them are single men, and they have begun to enjoy the local nightlife.
According to Rafi Ibrahim, a Syrian who has lived in Denmark for years, if migrant men see "a girl, they go nuts. They simply can't handle it. The try to grab a hold of the girl's clothes or paw her."
"In Syria and many other countries, it is not normal for a strange woman to smile at you. Those girls who are harassed aren't necessarily scantily-dressed or drunk. Sometimes it is enough just to be a girl," he said.
Sexual harassment of women by refugees in Europe is the main issue that has been making headlines since New Year.
The first city to report about mass sexual assaults was Cologne, Germany. According to witnesses, "heavily intoxicated" men of "Arab or North African" origin flooded the city's famous square between its central train station and Gothic cathedral on New Year's Eve.
READ MORE: Police register over 500 cases in Cologne's 'planned' assaults on NYE
Aged between 15 and 35, individuals in the crowd began throwing and setting off fireworks as the New Year was brought in. With the festivities in full swing, some men reportedly sexually assaulted women and pickpocketed revelers. Among the criminal complaints officially filed, there is at least one allegation of rape.
On Monday, reports emerged that Swedish police were accused of covering up mass sexual assaults allegedly committed by refugees at a music festival. It followed claims that gangs of youths, mostly from Afghanistan, molested girls as young as 11 or 12 at the annual event.
You can share this story on social media: