Danish nightspots bar migrants by introducing 'language controls'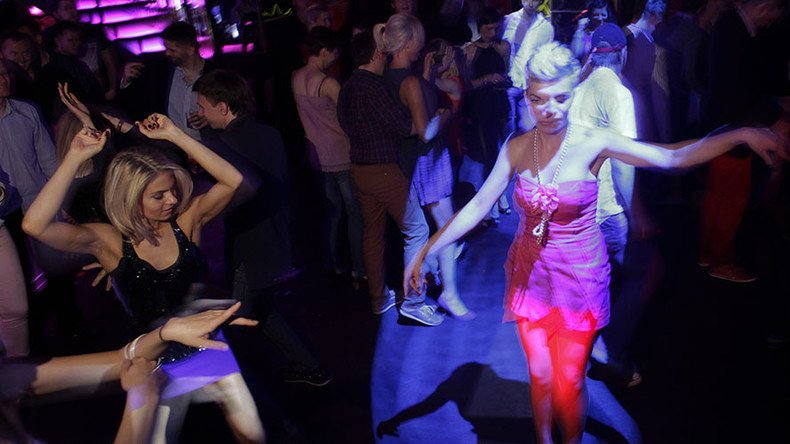 Several Danish nightclubs have imposed strict admission rules requiring guests to prove their ability to speak Danish, German or English, following multiple complaints of harassment from female visitors.
Women in the Danish cities of Thisted, Sonderborg and Haderslev reported they were groped and approached with inappropriate offers from foreign men.
"Many of the refugees and asylum seekers who go out at the weekend do not know the rules. When they see a girl, they go crazy, trying to grope her or grab her clothes," Haderslev night club owner Rafi Ibrahim, himself an immigrant from Syria who has been living in Denmark for several years, told the Copenhagen Post.
A number of Sonderborg clubs introduced the language requirement back in autumn. Now, more and more Danish nightspots are considering following suit.
"If you have a group of guests that comes in and displays threatening behavior, then it presents some security-related challenges if you cannot enter into a dialogue," Torben Hoffmann Rosenstock, managing director of the Danish Restaurants & Cafes Association (DRC), told TV2.
However, the measures came under heavy criticism from a local Amnesty International branch, which called the ban discriminatory.
"You can't make a general rule that states that you can't come in if you come from a certain country that has created problems before," Claus Juul, a consultant with the organization, was quoted by The Local as saying.
The scandal over sexually-related offences has been gathering pace since the Cologne mass sexual assaults took place on New Year's Eve, following which police registered over 500 cases - 40 percent of which were of a sexual nature. The police chief of Cologne subsequently stepped down amid allegations of covering up refugee involvement in the attacks.
Similar cases have been reported in other German cities such as Berlin, Frankfurt and Stuttgart as well as in the Danish cities of Thisted and Sonderborg. Police were also accused of covering up migrant attacks in Sweden, after groups of young Afghan men reportedly molested girls at a teen music festival.
At the end of last year Denmark started tightening the screws on migrants. It aims to strip refugees of valuables, including cash and jewelry, to cover the costs the country bears in connection with housing them. The recently introduced bill would allow Danish authorities to claim individual items whose combined value exceeds 10,000 kroner (€1,340, $1,450).
The UN High Commissioner for Refugees (UNHCR) commented on the controversial proposal, describing the move as a "deeply concerning response" to the refugee problem.
The Danish parliament is set to vote on the bill Thursday next week.
You can share this story on social media: