France wants term 'femicide' adopted in international law alongside 'genocide'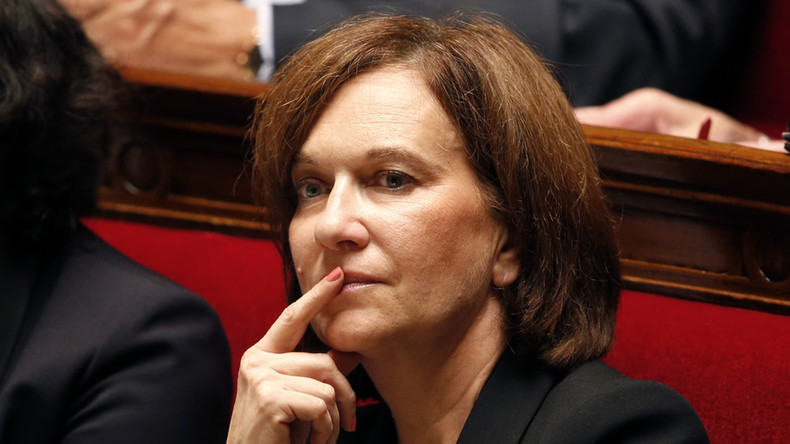 Speaking on the fate of Yazidi women, who are taken as sex slaves, raped and slaughtered in thousands by jihadists in the Middle East, French minister Laurence Rossignol urged the UN to adopt the term "femicide" into international law to describe such horrific crimes.
"It is because they are women and they are Yazidis that they are sold and murdered [by Islamic State (IS, formerly known as ISIS/ISIL)," said Laurence Rossignol, French minister for family, children and women's rights on Wednesday at the 60th annual Commission on the Status of Women.
"What they are experiencing is femicide," she told AFP.
The minister insisted that it does not make sense that the word "genocide" is part of the vocabulary of international law, while the word "femicide" is not.
The international coalition carrying out anti-terror operation in Iraq and Syria should say that it is not only there to eradicate terrorism, but it is also there to protect Yazidi women from femicide, Rossignol added.
The term "femicide", Rossignol explained to AFP, means "the persecution of women because they are women…[It] is an intention to wipe out a group."
Rossignol said she wanted the term femicide become "the basis for prosecution in international courts," and eventually be adopted by the International Criminal Court.
On Thursday, US Secretary of State John Kerry declared that Islamic State is committing genocide against Christians and other minorities in Iraq and Syria.
"In my judgment, Daesh is responsible for genocide against groups in areas under its control, including Yazidis, Christians and Shia Muslims," Kerry said, using an Arabic derogatory term for Islamic State. He cited the murder and siege of Yazidis on Mt. Sinjar in Iraq, where IS captured thousands of women and girls.
Kerry's announcement came two days after the US House of Representatives voted unanimously 393-0 to declare that IS behavior could be seen as genocide against minority groups in the Middle East.
"What is happening in Iraq and Syria is a deliberate, systematic targeting of religious and ethnic minorities," House Speaker Paul Ryan (R-Wisconsin) said in a statement. "Today, the House unanimously voted to call ISIS's atrocities what they are: a genocide."
You can share this story on social media: