Hellfire missiles found on US-bound Air Serbia passenger flight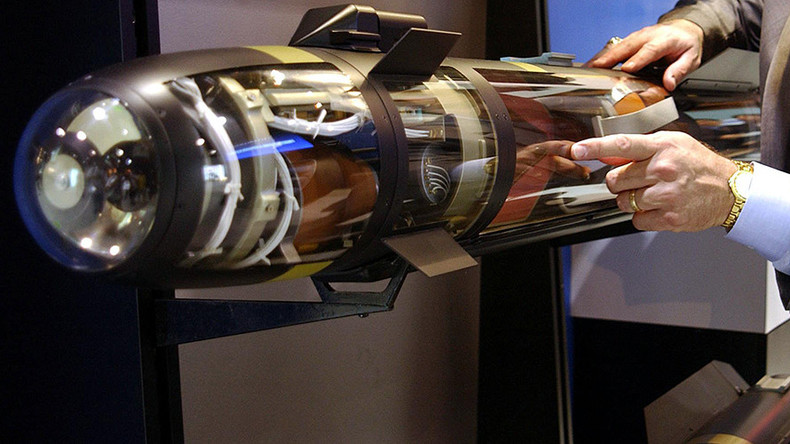 Belgrade airport security service has discovered two Hellfire missiles on an Air Serbia passenger flight heading from Lebanon to the US. The munitions, packed in wooden crates, were found by bomb-sniffing dogs.
Serbian officials are investigating the incident, a source at the prosecutor's office told Reuters on Monday. Air Serbia has said it is helping with the probe.
The shipment was accompanied by proper documentation and would have passed unnoticed, but for the dogs which sniffed out the explosives, local media reported.
"Experts are determining whether the missiles were equipped with live or training warheads ... They were packed in proper transportation crates and supplied with paperwork which is also being scrutinised," a source close to the investigation told Reuters. According to the same source, the Lebanese and US authorities were aware of the shipment and ensured that the missiles posed no threat to the public.
The rockets arrived on an Air Serbia flight from Beirut to Belgrade Nikola Tesla Airport on Saturday. They were to be transported to Portland, Oregon.
As of Sunday afternoon, the FBI office in Portland remained uninformed of the incident.
"We don't have any information on that yet," AP cited FBI spokeswoman Jennifer Adams as saying on Sunday.
Last month US officials retrieved an inert Hellfire air-to-ground missile that had been mistakenly delivered to Cuba in 2014. The missile had been sent to Europe for a training exercise but somehow ended up on the island, the Wall Street Journal reported in January.
AGM-114 Hellfire missiles are produced in the US by Boeing, Lockheed Martin and Northrup Grumman. The 1.6-meter-long projectile can be armed with various warheads, such as armor-piercing or thermobaric. They are mostly laser-guided, but can home in on a target using onboard radar in some versions. The solid-fuel missile weighs just under 50kg and engages targets up to 8km away with an operating speed of 1.3 Mach (about 1,600 km/h).
A single Hellfire missile costs from $US110,000.