Marriage is no bed of roses: Woman stabs husband in loin for 'not bringing her flowers'
Published time: 10 Mar, 2016 17:22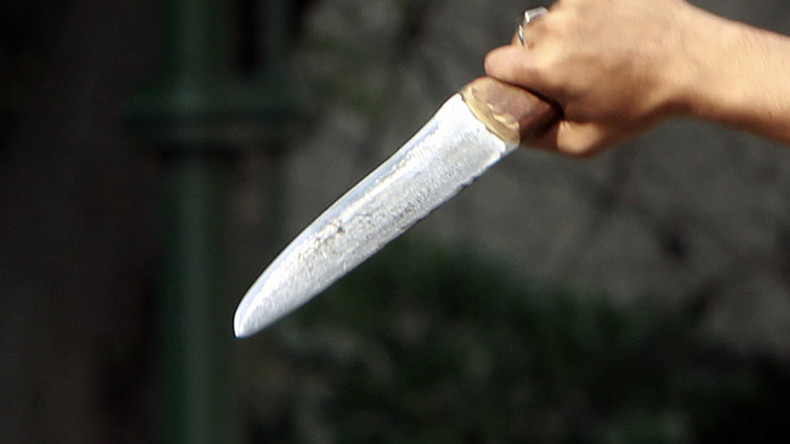 A kind gesture can go a long way in a marriage – just ask a Romanian man whose wife stabbed him in the testicles because he didn't buy her flowers on International Women's Day.
It's likely that Ionel Popa, 40, quickly regretted not coming home with a bouquet of roses for his wife on Tuesday – because if he had, he likely wouldn't have ended up in the hospital with a wound to his private parts.
But instead, Popa decided to arrive home empty-handed, leaving him in need of emergency surgery at Vaslui County Hospital due to "stab wounds in the scrotal region," an ambulance worker told Est News.
The mayor of Popa's eastern Romanian town, Dragomireşti, confirmed that Popa had seemingly suffered the injury due to his lack of romance on International Women's Day.
"From what I understand, the woman got angry with him that he did not take the flowers and then cut him with a knife in the genitals," Mayor Aurel Turcu said.
But there are, of course, two sides to every story. The wife, 40-year-old Marinela Benea, gave a different version of the events.
Though she didn't deny stabbing her husband, she said the flowers story was made up, and that she punished Popa because he refused to help her in the garden, according to local news website Vremeanoua.
"God forbid, it was nothing to do with flowers," she said. "He's never bought me flowers in his life. I asked him to help me with some digging in the garden. I only needed help with the digging, I could handle the rest."
However, her husband reportedly "told me he did not want to dig, because he's a man."
Benea then recalled becoming very angry, and said she attempted to "see how man he was." She did not provide further details of what exactly that meant, but called the stabbing an accidental "misfortune," noting that her husband was "pretty annoyed" about it.
But for what it's worth, she claims she tried to make right after the stabbing occurred, saying that she "wanted to put a bandage on [the testicles] until the ambulance came."
However, her lover kicked her out of the house before she could do so. It's a move that likely baffled Benea, who said she didn't consider the stabbing to be a "big deal."
Meanwhile, Popa's condition has been reported as "relatively good," though he remains in hospital.
Police are investigating the incident.