Neo-Nazis elected to Slovakian parliament for the first time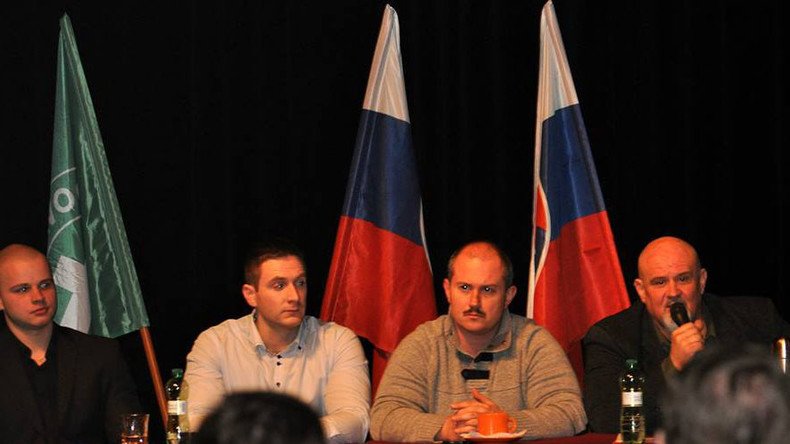 A Neo-Nazi party named 'Our Slovakia' has gained 14 parliamentary seats in Slovakia's elections, taking its place at the National Council for the first time.
The far right extremists scored 8 percent in an election that failed to produce a majority result.
The ruling, leftist, Smer-Social Democracy party, headed by Prime Minister Robert Fico, won the election with 28.3 percent of the vote, or 49 seats, but are left scrambling for coalition partners to form a majority government.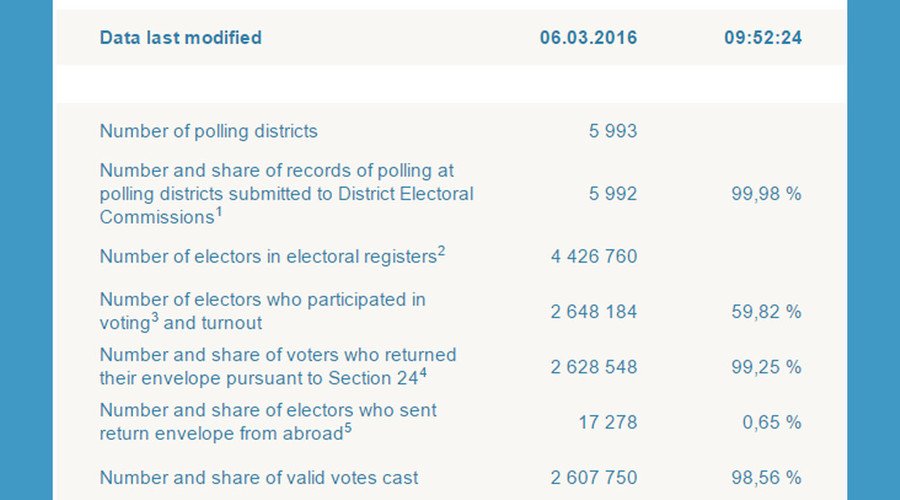 Fico, who campaigned on an anti-immigration ticket, told reporters building a government would take time as the election results were "very complicated".
"As the party that won the election, we have the obligation to try build a meaningful and stable government," he said.
The anti-migration prime minster won Saturday's election, though less comfortably than expected, and there's a new, ultra far-right face in parliament: the People's Party Our Slovakia.

Posted by POLITICO Europe on Saturday, March 5, 2016
The result marks a significant drop in support for Fico's party who took 44.4 per cent of the vote in 2012 and sees the return of the ultra-nationalist Slovak National Party.
However, the most notable addition to the new parliament is Marian Kotleba's far right People's Party, Our Slovakia, which is anti-EU and considers NATO a terrorist organization.
Data from a Radio Expres exit poll suggests a large portion of the party's vote came from young people, mainly first-time voters, with almost a quarter of the that demographic casting their ballot for Kotleba's party.
The Smer Party has made it clear that they would not negotiate with Kotleba in coalition talks.
Remarking on Kotleba's success in the elections, Foreign Minister Miroslav Lajcak said that "the perception of Slovakia in Europe will be complicated". "We have elected a fascist to Parliament," Lajcak is quoted by AP.
Pre tých, ktorí nás nemali možnosť vidieť nás naživo pripájame aspoň zopár fotiek z našich mítingov. Verím, že zajtra to tým zlodejom spoločne ukážeme!

Posted by Marian Kotleba on Friday, March 4, 2016
Chairman of the party, Kotleba claims more than 6000 people across 35 cities attended their election meetings. He told Plus Jeden Deň that he was satisfied with the results, but not surprised.
Deputy party chairman, Rastislav Schlosár, said their "entry to the National Council marks a historic step, which began the struggle for the liberation of Slovakia and the restoration of sovereignty of the parliament".
READ MORE: UK Justice Secretary cites 'Hitler worshipers' & terrorism worries as reasons for Brexit
Kotleba was elected governor of Banska Bystrica in 2013 and sparked headlines when he displayed a banner from his office window stating "Yankees, go home," and "Stop NATO.", according to AP.
He was also chairman of the banned neo-Nazi Slovak Togetherness-National Party, which organized anti-Roma rallies and expressed sympathy for the Slovakian Nazi-puppet state during World War II. He was charged with hate crimes, but they were later dropped.
A protest has been organised to take place Monday, March 7 in reaction to the election results, according to The Slovak Spectator.
You can share this story on social media: