Dozens of houses evacuated over toxic hazard as train derails in Ripley, NY (PHOTOS, VIDEO)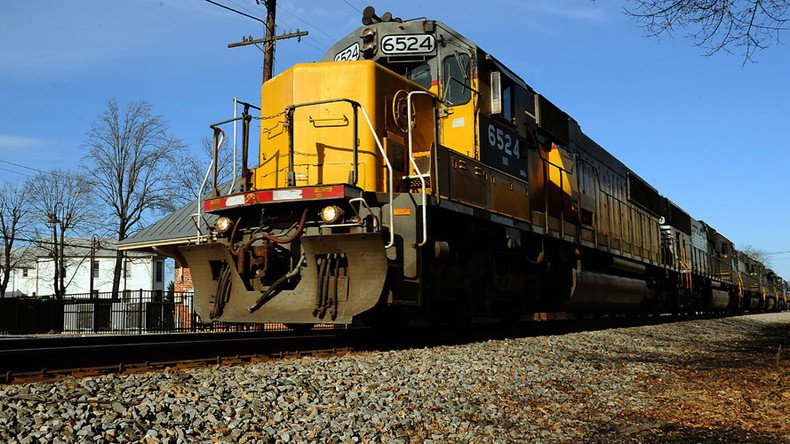 A train has derailed near the town of Ripley, New York State, officials said, adding that two of the derailed cars were carrying ethanol, which is currently leaking. Dozens of homes in the area have been evacuated.
The incident took place on Norfolk-Southern rails on Tuesday night, the NY Fire Department told Erie News. The train was pulling 33 cars, 14 of which derailed, the Norfolk Southern spokesperson said. The Chautauqua County Sheriff's office, however, said 18 cars derailed.
The authorities have evacuated more than 20 homes within 300 meters of the incident. According to local WGRZ news, about 45 homes have been evacuated.
"We have no estimate as to how much has leaked," said Dave Pidgeon, manager of public relations for Norfolk Southern. "We are bringing in our experts and contractors to work with first responders to decide a plan of action."
Two employees on board the train, the conductor and engineer, were unhurt, officials said.
Ethanol is a hazardous material which is highly flammable and causes intoxication.
You can share this story on social media: