Su-25 fighter jet crashes in Russia's south, pilot dies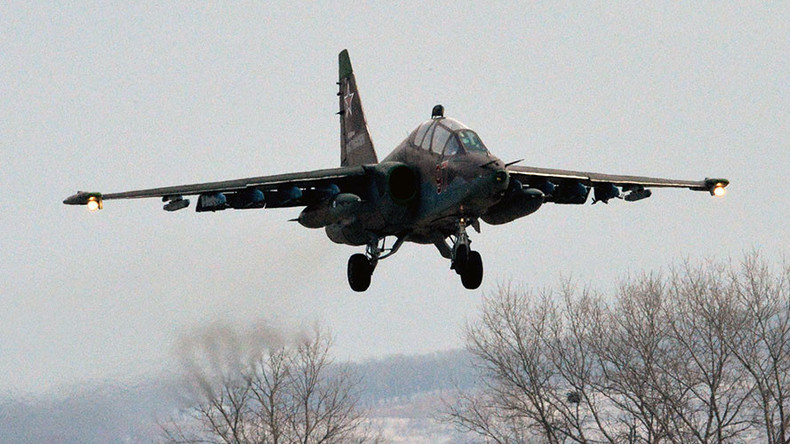 A pilot has died after a Su-25 aircraft crashed in Russia's southern Stavropol Region, the Defense Ministry said.
"Today ... a Su-25 plane performing a training flight crashed nor far from the Budennovsk airfield in Stavropol Region," the ministry said in a statement.
"The fight was carried out without ammunition. The plane crashed in an uninhabited area. There is no destruction on the ground. The pilot has died," it added.
The jet went down at 7:23pm Moscow time (4:23pm GMT).
A special commission has been created within the Defense Ministry to investigate the incident.
READ MORE: Fighter jet crashes near school outside Moscow (VIDEO)
The Su-25, or Frogfoot, according to NATO's classification, is a single-seat, twin-engine jet aircraft, which has been produced in different modifications since 1981.
The aircraft is designed to provide close air support to forces on the ground.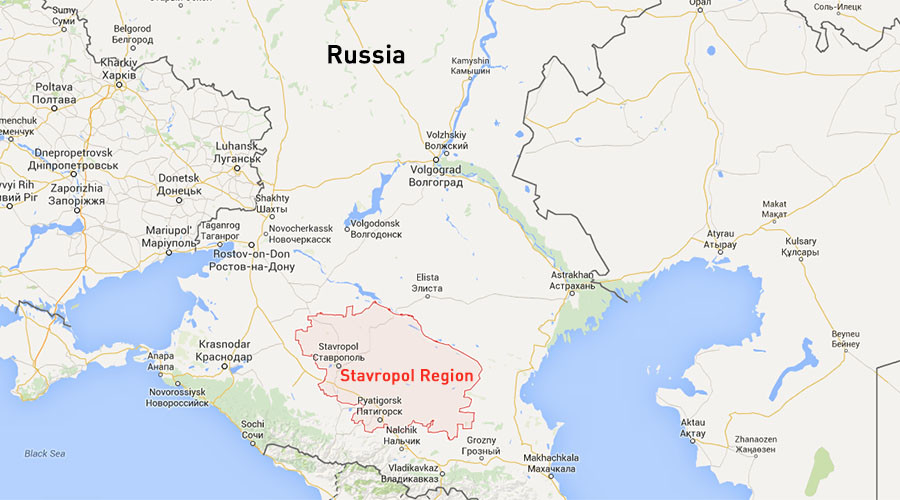 In December 2014, another Russian military jet plane crashed during a test flight in a residential area near a school in the village of Chemodurovo, just outside Moscow.
Both pilots of the MIG-29 fighter jet managed to eject and were hospitalized. There were no casualties or destruction on the ground.