'Like Nazi Germany': IDF wants to make it notoriously hard for soldiers to grow beards
Published time: 29 Feb, 2016 12:22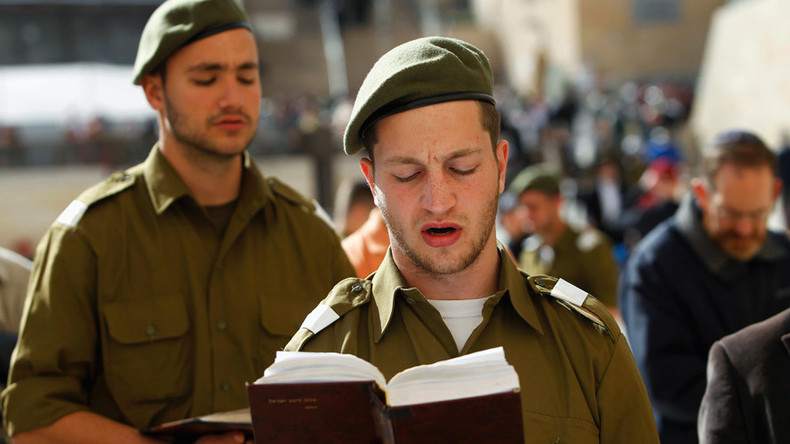 A new Israeli law will make it very difficult for religious IDF soldiers to obtain permits to grow beards – a practice the upper echelons wish to get rid of by increasingly clamping down on it. The measure will affect even those with existing permits, and has caused outrage in select circles.
Generally IDF soldiers aren't allowed a beard – a principle that contradicts religious teachings. The IDF Rabbinate was the only authority that could issue an exception. But a new directive by the IDF Manpower Directorate will seek to complicate the procedure by also involving the unit commander and the IDF Adjutant Corps (a branch of the directorate), the Jerusalem Post reports.
The new law goes into force Tuesday, and will require those with active permits to now reapply through the new scheme. This move angered certain MPs, as well as Israel's national religious figure Rabbi Shlomo Aviner, who compared the measure to Nazi Germany, which used shaving as a tool to publicly humiliate Jews.
Judaism does not favor shaving beards, and some particularly religious elements in Jewish society opt not to shave at all. Nonetheless, modern Judaism does allow using an electrical razor – if not a manual one.
Aviner addressed the concern that a lax procedure for obtaining beard permits would mean every IDF soldier would wish to grow one, as he spoke to religious news portal Srugim.
The religious leader made reference to a historical photo depicting Nazi officers coercing one Jew to shave another's beard in front of a cheering crowd. "It doesn't say anywhere that a non-religious Jew has to shave, except in Nazi Germany," the religious leader was quoted as saying by the Times of Israel.
Hundreds of complaints have already been received from religious soldiers, according to the Association of Hesder Yeshivas. The association is a religious institution that combines 17 months of IDF service with three-and-a-half years of religious education.
It said on Sunday it spoke to some 400 soldiers, half of whom were denied permissions.
This means that, come Tuesday, they will have to join thousands of other shaved IDF soldiers. The ban will be imposed by military police. Fines and other penalties are in store for those seeking to ignore the ban.
The association's leader, Muli Jesselson, asked for the measure to be postponed, saying Israel has enough problems to deal with as it is "that the decision to trouble soldiers who grow beards is an inappropriate and unacceptable step."
He went on to say: "There are hundreds of soldiers from the Hesder yeshivas, religious pre-military academies and others who see significant service in combat roles in the IDF as a religious commandment, and the order to remove beards does not sit well with the IDF being the army of the state of the Jewish people."
He called on the Defense Minister Moshe Yaalon to interfere, as he believes the beard measure will drastically impact soldier morale.
The religious leader recommends Yaalon to reinstate the IDF Rabbinate as the only authority on the matter. But Aviner doesn't want to stop there. He's also calling on soldiers to refuse orders to shave, "even if he will receive one hundred lashes and go to prison."